OK, I confess, I probably have an anchovy use disorder … The thought of those small fillets, cooked in so many different ways, just makes my mouth water. I have to have them if they are on the menu, and I would pay almost anything (within limits) for the freshest of these little darlings. Unfortunately, I have yet to find good fresh Anchovies in the US, much less in Kentucky.
The anchovy are small forage or bait fish that provide food for most types of predatory fish. They eat plankton and fish eggs. They are found throughout the world's seas, but tend to be more abundant in temperate climate zones. They are eaten throughout the world, but are especially prized in the Mediterranian areas.
Anchovies are healthy. They are loaded with Omega 3, vitamin A, potassium, selenium and iron to name only a few. When packed in EVOO, you get the benefits of this olive oil as well.
During my current adventure, I have had anchovies a couple of times. Spain, Italy and much of the Mediterranean fishes and eats these lovely little morsels, they were abundantly available fresh.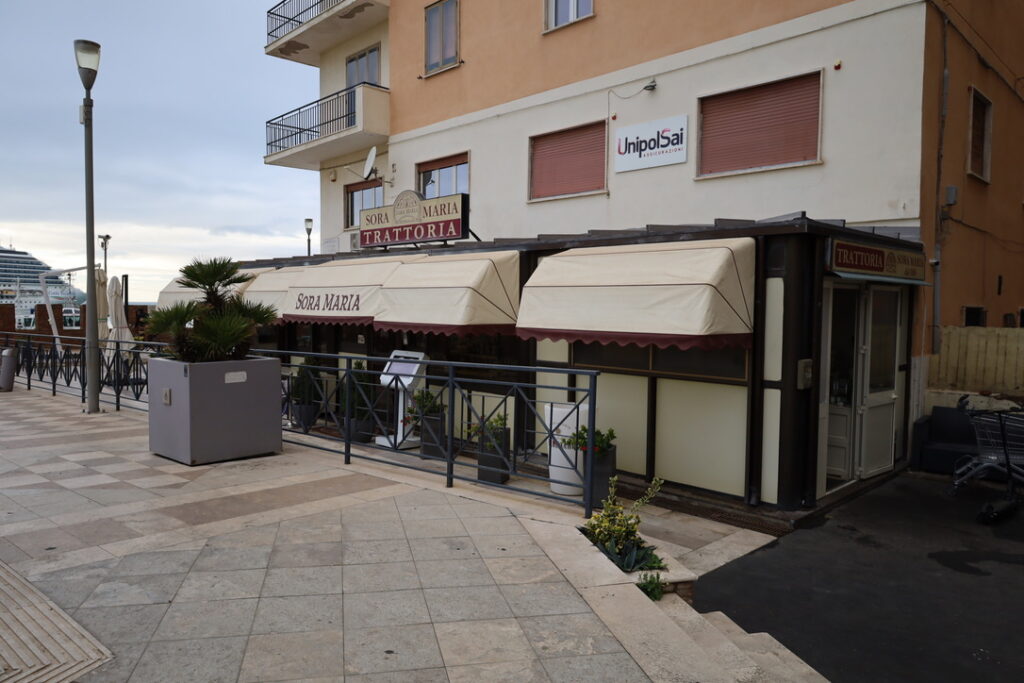 After I got my rapid COVID test (3 tests in 5 days), I went to the Sora Maria Trattoria and they had stuffed anchovies on the menu. OK, I admit, I couldn't help myself and ordered them! Each anchovy was stuffed with a cheese mixture, then breaded and fried.  YUMM, what can I say. But I wanted more :).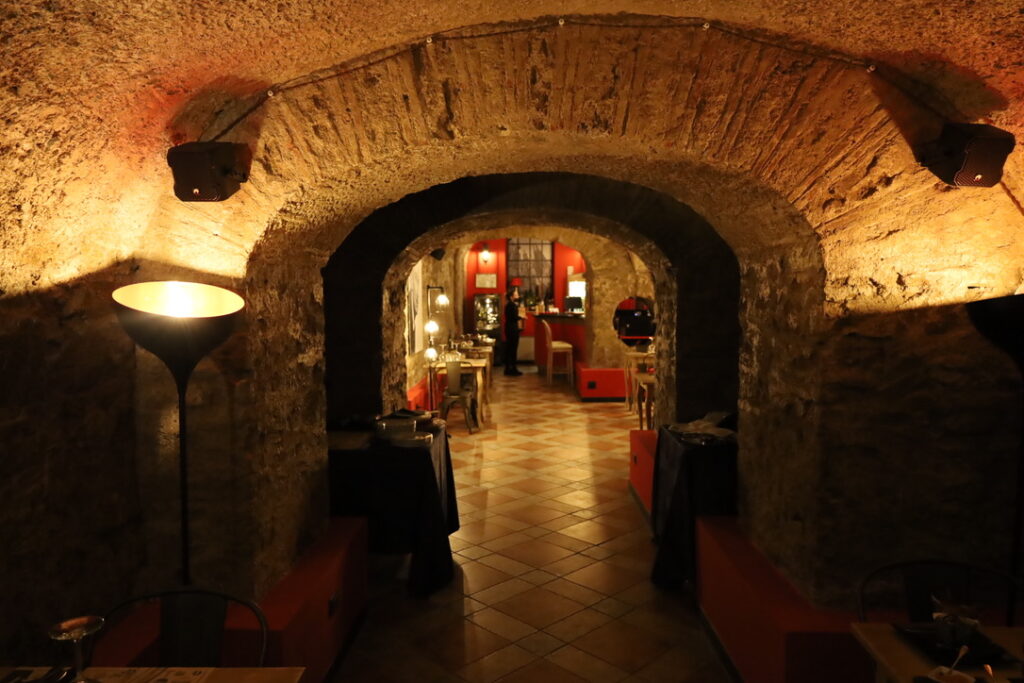 In Civitavecchia I had my last dinner before boarding the ship, at the Tavi restaurant in the basement of the Hotel de la villa. One of only 2 dishes I ordered was anchovy filets lightly breaded and deep fried. They were delicious by themselves, and a dash of salt made them even more so! Just pick them up by the tail, and chomp away! This was a fascinating restaurant since the area occupied by the restaurant is in "catacombs" from Roman times. I don't think they understood when I asked them what were these catacombs used for, one said "sea water". Anyway, not anymore, and the restaurant was very interesting.
In Barcelona, I probably had the best anchovies at Café de la pedrera. This café is located in iconic Gaudi building, Casa Mila or La Pedrera-Cana Mila. I have been to this café before, and it has not reduced its quality since then, especially when it comes to anchovies.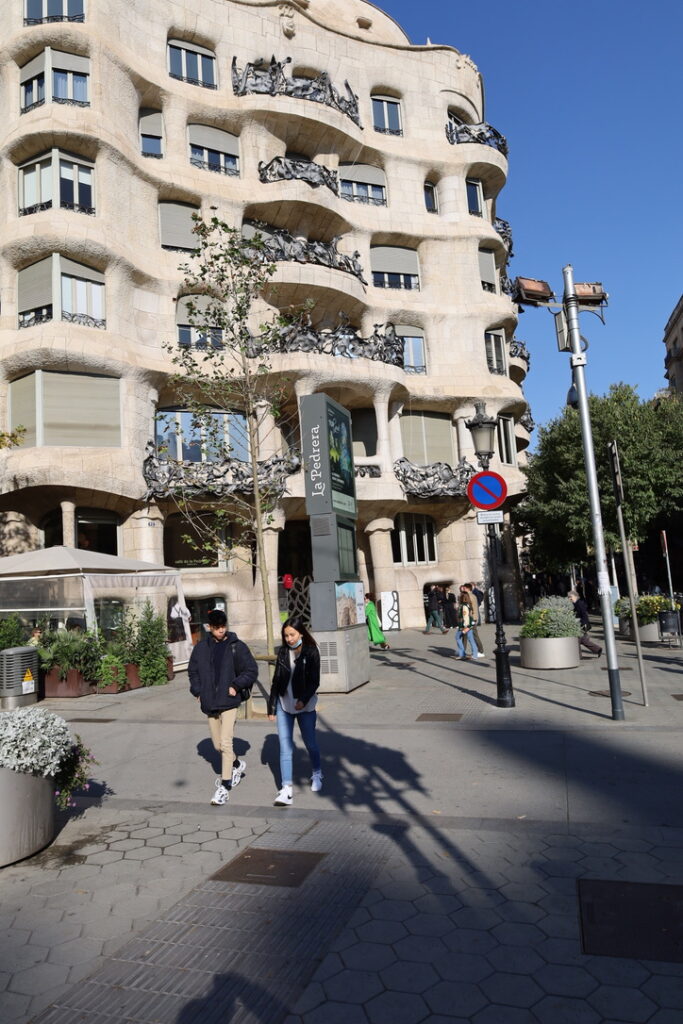 Cantabrian Red and White anchovies on a plate, see the picture above. The white anchovies are cut in half, cleaned meticulously and then place in a vinegar, EVOO mix. The fish turns white and absorbs the vinegar flavor. You rinse them, then plate simply with a little light EVOO, sprinkle with some salt (not much) and some chives. The red anchovies are the typical anchovies visually you see in stores in the US, packed in EVOO. However, these were fresh. So "red and white" anchovies, on a plate with light EVOO and sprinkled with chives. The red anchovies were a bit salty, but sweet, which is how I like them. The white we also salty, but less so. The process of making "boquerones" (the white anchovies) is basically like making a ceviche. You place the anchovies in a bowl, cover with vinegar, some spices and salt. Refrigerate for a bit, then rinse them, and put them on a plate with fresh EVOO, spices and chives. They are sooooo good. Since I was coming for lunch, I felt I needed a bit more, and as usual I overordered. But each Tapas was delicious. Note the beer, made in Catalonia and is called Estrella.
No opitions for anchovies in Nice. However in Cartagena, I went looking for a more "down to earth" restaurant and found one called El viego Almacen. They had a dish with tomatoes, tuna belly and anchioves. EVOO was poured over the dish. The anchovies were the red type that had been in olive oil. There was a bit of salt sprinkled over the tomatoes.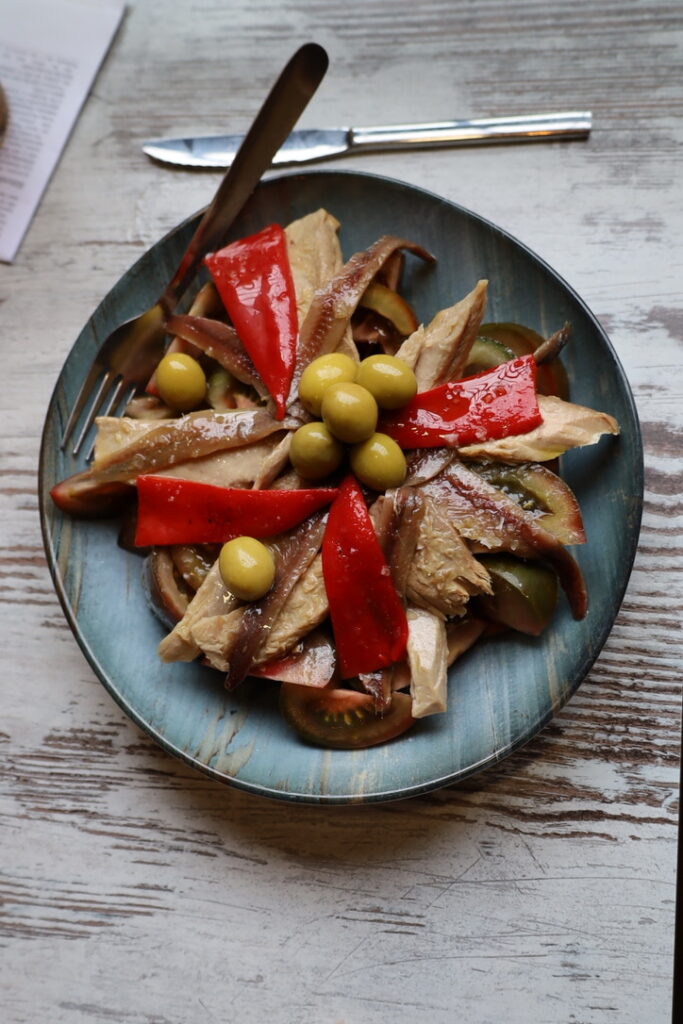 I also ordered the Patata Bravas as well but these were a disapointment. But I was so full from the tomatoes and fish, I couldn't have eaten much anyway.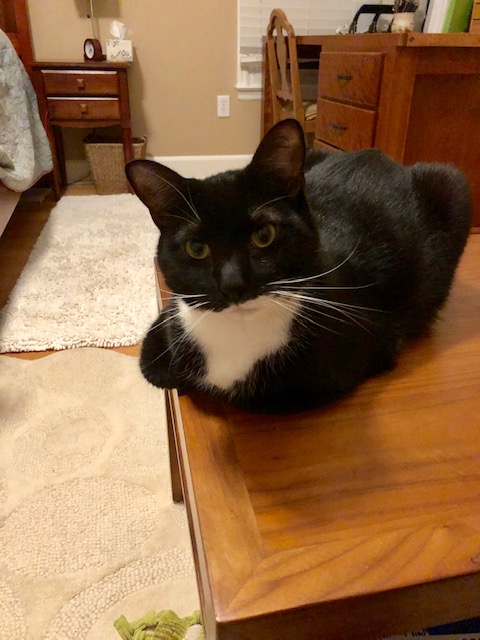 My Colonel cat saying to me, "what do you mean your eating all those anchovies"!