Recently I spent a week in Dublin at a conference. The conference was a major European meeting that occurs every 2 years, a schedule completely messed up by the COVID response.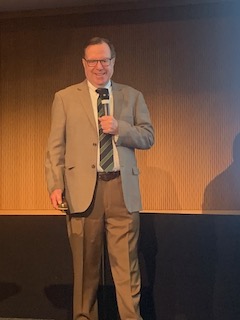 A wonderful city, and one I have visited in the past. Pubs, pints, friendly people, and pretty good food seem to sum up this city's geist. Dubin lies on the eastern side of the Island and is a port along the Irish Sea. The weather is cooler, running in the 30-50s F range. The conference was held at the Convention Center in Dublin (CCD), along the river LIffy. A beautiful venue and convention center, at which I have attended more than one conference.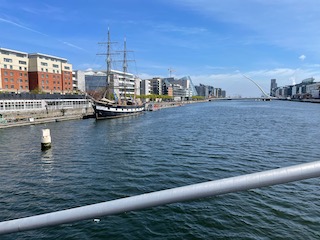 There are hotels lining the area, and one of them, the Spencer, was on the list for the conference. I will just say it was a disappointment. They are clearly into sensual assault … with music in the bar area that made my toes curl. Ah well .. it will not be a return stay for me.
For some reason flights to Dublin are very expensive. I can fly business class to India for cheaper than a premium economy seats to Dublin. No idea why this is, but be prepared. This is why I took a flight with Aer Lingus. I had never flown them before, as I usually fly American Airlines. But their tickets were the cheapest I could find. Although my outgoing flights were changed due to a great delay by American to Chicago, where I was to catch my Aer Lingus flight. I was rerouted from Lexington, to Dallas, to Heathrow in London and then to Dublin. Since I have little regard for Heathrow and try to avoid it at all costs, this was a little disconcerting … but all worked out well and I arrived, albeit much later than my original schedule, without harm. The return flight was just wonderful.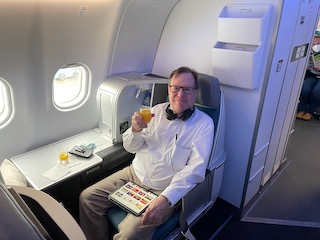 I rarely talk in glowing tones about food on an airplane, but I had a braised beef in a Guinness reduction that was just fantastic. It is something I will be trying to reproduce at home and post on this site. Amazingly there was no Guinness on board. Aer Lingus is an airline I would indeed enjoy again.
The local pubs in Dublin are places to socialize. It is where you meet friends, catch up on local and other news, and just enjoy a few hours beyond work. Unfortunately, many pubs are changing to the US western model, that can only be summed up as sensual assault. TVs surrounding you without sound, music blaring so loud you can't here people across the table talking isn't the best environment for friends to come and share the day. But there are still pubs that adhere to the old traditions.
I had a wonderful "meat pie" at one pub which included braised beef in a wonderful gravy which included carrots and potatoes, with a pastry dough topping. I am sure the gravy contained Guinness. It provided a wonderful lunch, along with a pint of Smithwicks ale. I plan on posting a recipe for such a pie in the near future.
One of my favorite meals is fish and chips. I am planning on having my recipe for this soon for my readers. But in Ireland and England fish and chips is a national passion. There is a constant debate on which fish should be used, how the batter should be made and how the chips should be fried. At the Harbormaster Bar and Restaurant in Dublin. They use different fish, depending on which fresh fish they can obtain each day. The fish is tender and flaky and the batter is light, not heavy or thick, just right. The chips are fine, thick Russet potatoes, fried until golden brown. I prefer thinner chips … but these were very good. Add some malt vinegar and a pint, and you have a wonderful dinner. My only regret was that I couldn't have a second helping!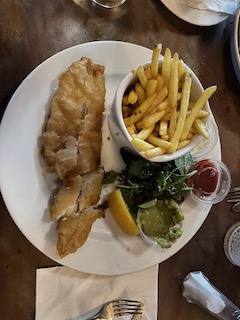 When in Dublin either staying at, or at least visiting the Shelbourn hotel is a must. Of historic interest, especially those with an interest in the Rising, it is a beautiful building, well kept with all the amenities you can imagine for a 5 star hotel, including the price. But the bar and restaurant are well worth the splurge.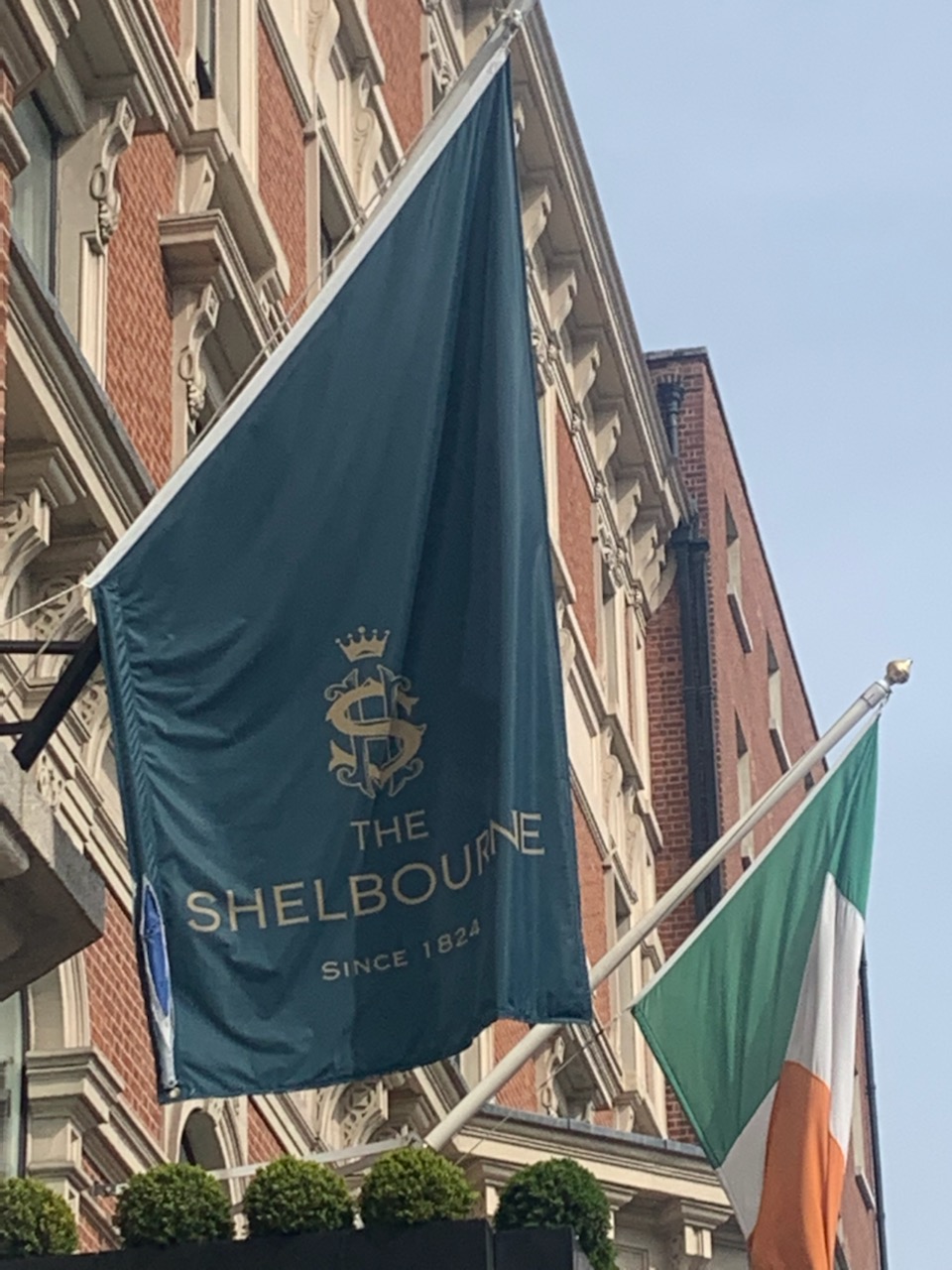 The last time I was in Dublin I went on a historic walk with Lorcan Collins. I highly recommend his fascinating tour as Mr. Collins is a tremendous source of facts regarding Irish history.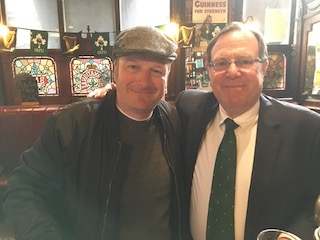 So consider a visit to Dublin, especially if you have Irish roots, such as myself. Wonderful place to visit.