There is a distinct difference between the chef and the home cook. I do not claim to be a chef, this is beyond my expertise. I will never become a "chef", neither do I want to become one. A "chef" is many magnitudes beyond my level of "home cook". However, I have the utmost appreciation and respect for those who are called chef.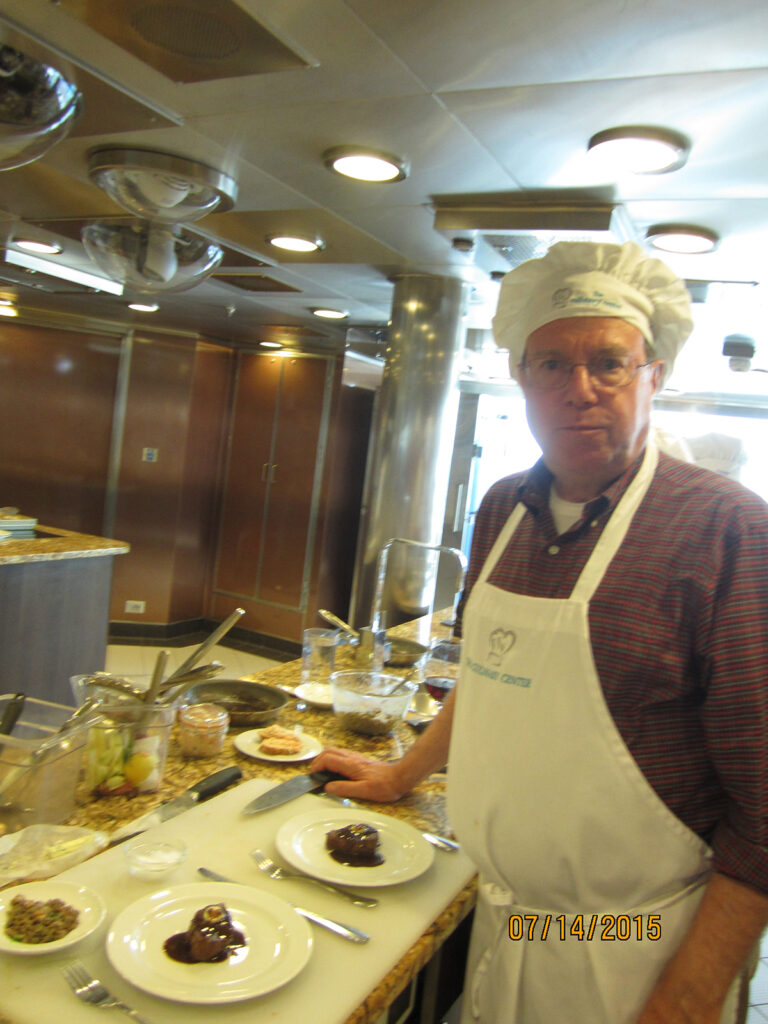 The "home cook" cooks meals according to their own personal taste, for friends and family, as they desire. There is usually no need to rush to finish a dish, if all is planned ahead. If they make a mistake, as I do regularly, it is just a learning experience. However, a chef must have the ability to serve dishes that will please a diversity of patrons. They must prepare the dishes quickly, have little waste and plan appropriately for each meal. Further they must be continuously creative and apply an array of learned skills to a given menu.
Being a chef is, in a broad sense, is a profession, requiring years of practice and hours of dedicated work. This can be summed up in the concept of "apprenticeship". In my life I have been a musician, goldsmith, now a physician, all of which required an "apprenticeship" and a continued desire to learn the "trade" or "profession". To understand the dedication required to become this type of professional, I suggest you read Jacque Pepin's book, "The Apprentice".
So what does it take to be a home cook? This is my opinion, however someone who just "makes dinner" out of obligation, without that deep wonderment in food and its preparation, would not be a "home cook". They are just a cook. As with any craft, it takes an interest in the ingredients, techniques, serving and presentation of dishes. A willingness to try something new and fail; learning from that failure to succeed with the same dish.
I think the home cook can be summed up in a quote from Pellegrinjo Artusi's, one of Italy's foremost chefs, premier volume of the mid 19th century,: "Unless you aspire to perfection – to be in short, a Cordon Bleu – you do not have to be born with a chef's hat on your head to become a good cook. All you need is to love to cook, pay close attention to details, form the habit of being precise, and choose only the finest materials. The best way to learn, of course, is to work under a capable cook; but even without the experience, with a book like mine to guide you, if you are serious, you can learn to cook."
---