Tailgating is a uniquely US phenomena, that has also spread to Canada. As Wikipedia states, it is a "social event" that occurs around the tailgate of a motor vehicle. Frequently occurring at sporting events and involves "consuming alcoholic beverages". These are "non commercial" events and a gathering of friends. Originally it focused on the grilling of foods, but the tailgating experience has expanded to include lots of other dishes and become much more "gourmet" than just the grilled hamburger. However, providing a portable hot charcoal grill for the event presents distinct challenges. Therefore, finger foods and individual portions of various dishes are frequently suggested as good non-BBQ tailgating cuisine. I personally feel that a wonderful menu can be developed and enjoyed without the need to bring a BBQ. Regardless, if you are grilling or not, the wrapping and stuffing of foods is ideal for the tailgating experience.
Tailgating in Kentucky – The History
In Kentucky the major sports events involve horses. Lexington has provided horse racing going back to its founding in the late 1700s. In 1936 Keenland opened as one of the few nonprofit racetracks in the United States. Further it is not a stretch to say that Kentucky is the horse capital of most of the world. To say Keenland and horse racing in Kentucky is popular is an understatement, and tickets for Keenland racing events are quickly purchased and the stands filled.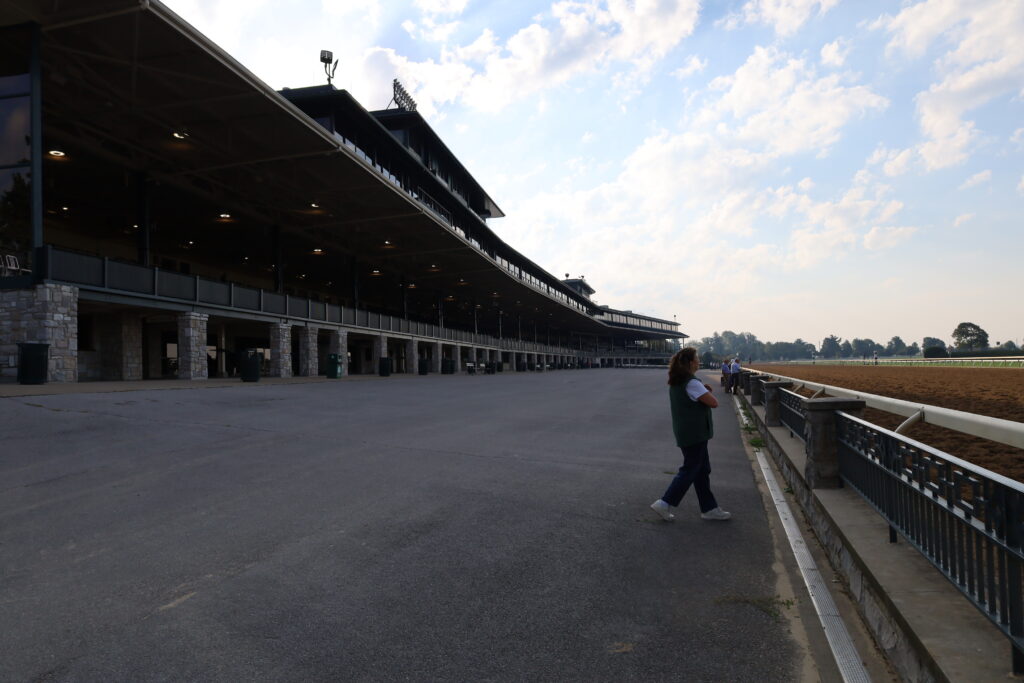 Keeneland is opened twice a year for racing, during the fall and spring. During this time individuals attending the races engage in a Kentucky version of Tailgating. The tailgating can occur both in the paved areas close to the race track or on "the Hill" which is the "Official" tailgating area. On the Hill there are large TVs showing the races, food trucks and "BETologists" who provide the ability to bet on the races. For those who want to Tailgate in the paved areas this too is available, but no large TVs or "BETologist" are present, just the joy of a Tailgate before you enter the stands. A Kentucky event requires Kentucky recipes, which is what I have tried to do with the menu options below.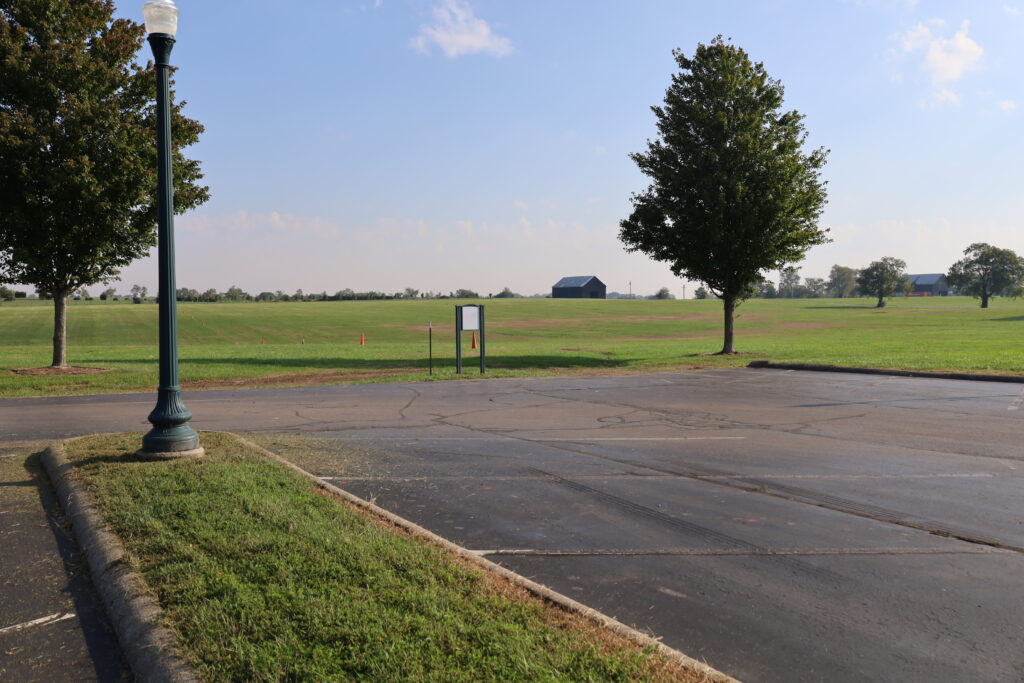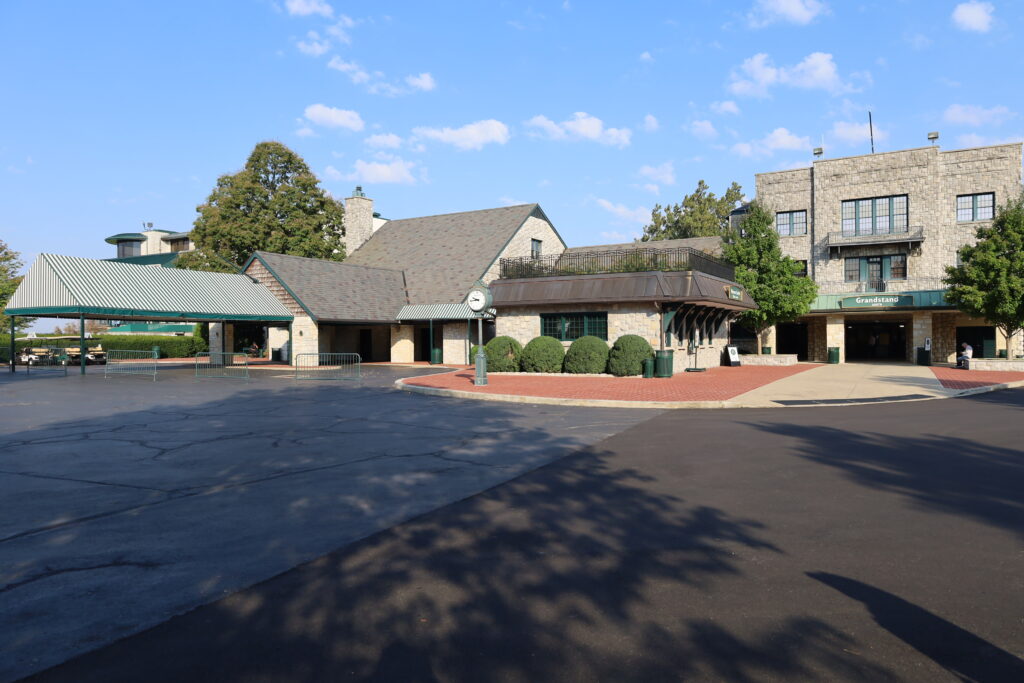 Keep your goal in mind for a Keenland (or other) Tailgate Party. Have fun, obviously, but also enjoy your time with those who are present and not be spending your time cooking, arranging, and preparing the dishes. Enjoy the day! Check the weather regularly. If rain is predicted, see if you can obtain some kind of covering for the party. If the day will be excessive sunny and warm a similar covering might be in order. The numbers of people present will determine the number of dishes you can serve. Roughly 1 1/2 pieces per person per recipe, and about 9-10 pieces per person for the entire event. This is a very rough estimate, and if you are going to be spending all day on the Hill, you may need to consider increasing this number, whereas only a few hours around the paved parking areas might be less. The size of the dishes also establishes what you need to prepare and what people can consume. If you have large sandwiches, this may be all you need for the day, perhaps with some chips and dips. But smaller bites can allow you more and different recipes for the group. The dishes served should be easy to eat, usually single bites, and without the need for re-heating or cooking. They should be a variety, vegetables, a few meats, interesting dishes and desert/sweet dishes. They should be easy to serve. If a dish requires sauces and a complicated preparation in the back of your car, you might want to consider a different recipe. Try to have dishes that can be eaten without utensils. Remember, many of the people will be standing or sitting in chairs that were not designed for a "sit down meal". You don't want slurpy dishes that could spill on your quests as they try to balance drinks, plates and utensils. Pot lucks can be challenging, since well-meaning people can bring dishes that in ordinary settings would be wonderfully delicious, in the setting of a Tailgate require elaborate finishing and serving. So try to control your party and just designate dishes for people to prepare and bring. Use insulated containers for dishes you want to keep warm. There are numerous options, the MIER Insulated Double Casserole Carrier will carry 2 pyrex dishes. That will fit lots of wrapped yummies and it works well.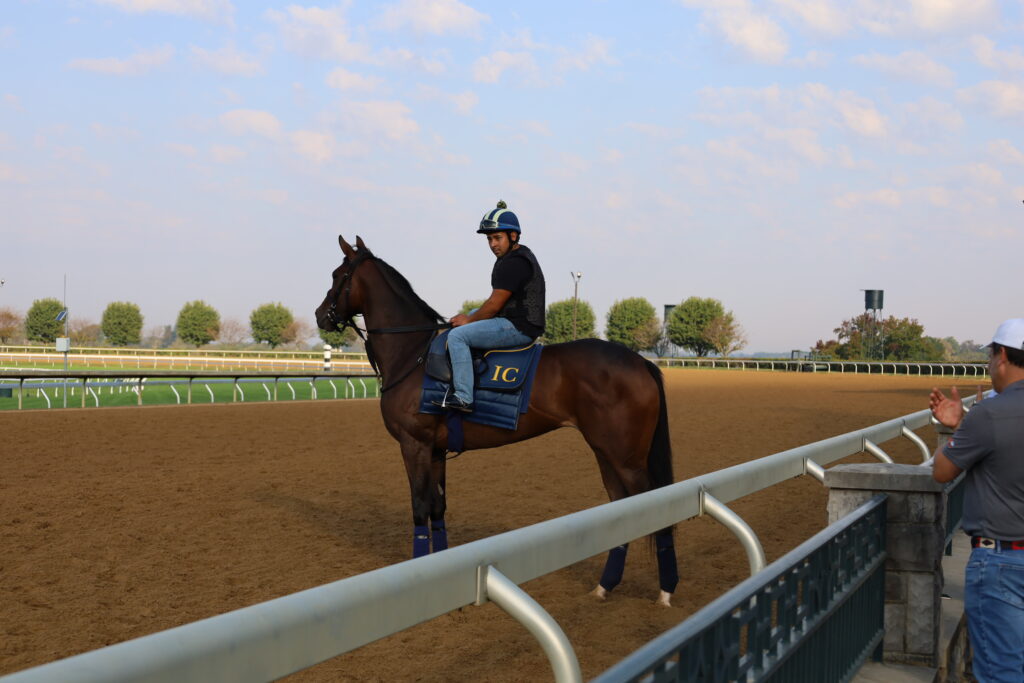 The same can be said for the drinks offered. Beer in cans and bottles makes an easy libation, just put them in a cooler with ice. The same can be said about wines, though don't put the red in the ice. However, mixed drinks are more complicated. If you can mix up the drinks at home and bring that mix in a pitcher, placed in the iced cooler, wonderful. So plan the party well and this will allow you more time with your friends and loved ones. When all is done and the group is ready to move to the stands (if not on the Hill), make sure you have containers easily available so clean up can be quick and efficient.
How do you set up a Tailgate Party at Keenland, (or anywhere else). Here are a list of questions to consider and things to do for a successful Keenland Tailgate:
| | |
| --- | --- |
| | How many people will be attending? Will others be joining from adjacent cars and groups? |
| | How long will you be present at the tailgate party? |
| | Will alcohol be served? What is the most convenient drinks you can provide? |
| | What will the weather be like? Plan ahead for rain, excessive heat and sun, or other weather issues. |
| | Decide your menu in advance. Plan on wrapped finger food that is easy to serve, eat and enjoy. |
| | Consider your guests, how will they balance drinks, plates and utensils? Try to plan your menu to reduce this problem as much as possible. |
| | Don't have too much food but don't have too little. Plan ahead. |
| | Will you be having a potluck, or will you be the only cook? Try to control the menu. |
| | What needs to be done when it is time to move to the stands? Make this as easy as possible. |
| | Make sure you achieve your goal, having fun, fellowshipping with good friends and family, and enjoying the day. |
Potential Recipes
The following recipes have all been vetted and are wonderful and delicious. They also fulfill most of the 10 points in the list above. Make them, enjoy them and enjoy your Tailgating Party at Keenland or where ever you planning such a party.