The stop at St. Barts was amazing. It is without doubt the most beautiful Caribbean Island I have yet seen however, it is very expensive. Hotels for a 7-day trip run $800 per night to well over $3000. Spending $21,000 for a week in a St. Barts hotel is nothing my pocket book could bear. But this island has lots of charm.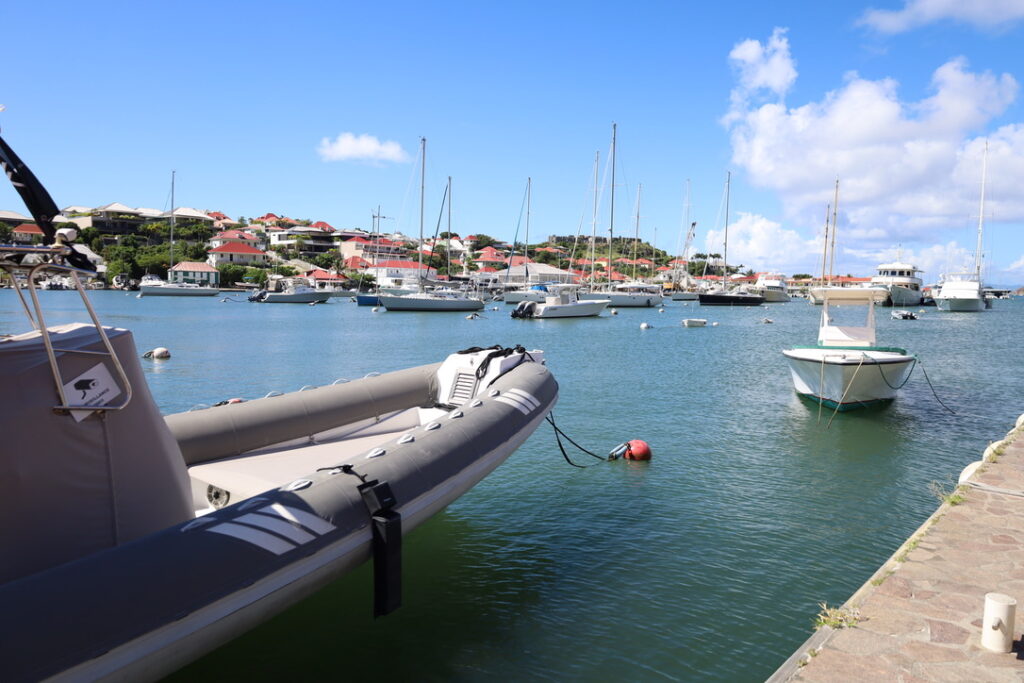 The island is a "collective" of France and it's currency is the Euro. I had researched some of the restaurants in St. Barts that looked interesting, but a vast majority did not open until about 6 PM, and this is when we left this scenic island.
So I walked and saw most of the town, easy to do as the town is localized on a hillside, with only a few streets. Around noon I headed to a small restaurant for lunch, La Creperie.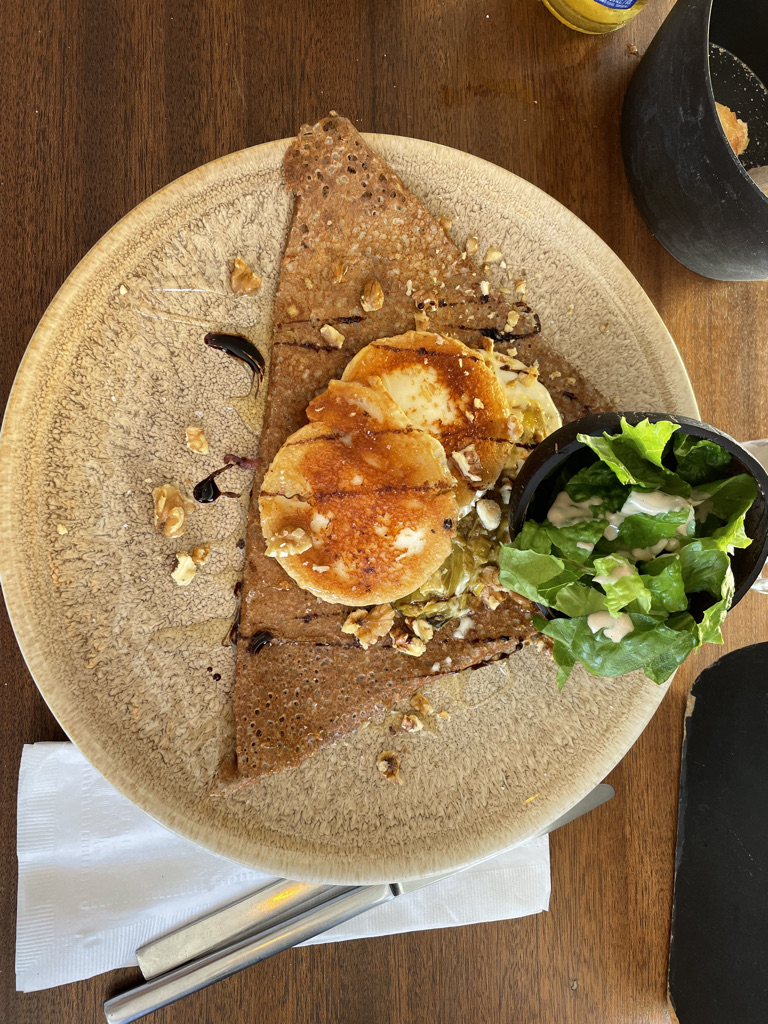 I had a crepe with braised leeks and goat cheese. It was delicious. The crepe was made from a salted buckwheat flour. The cheese was swiss and fresh goats milk cheese, both of which that greatly complemented the "melted" leeks. The leeks had been "melted", by which they meant braised until almost a spread. The leeks were spiced with curry, but the curry was very much in the background. The curry flavor was not overwhelming. The walnuts. This was a very filling dish and I just couldn't eat it all. I added a Carib beer to the meal, which was a good larger.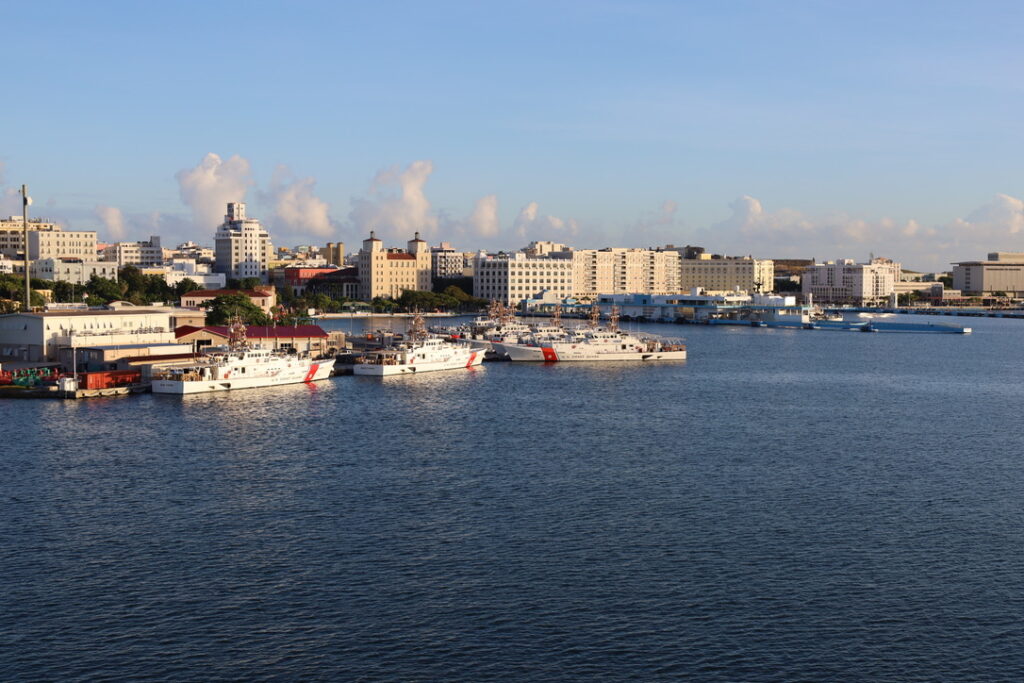 Our next to last stop (the final stop being Miami) was San Juan Puerto Rico. Since the Customs officials had said all passengers had to be off the boat this morning, all of us lined up and went through Customs. The dock was miles, it seemed, from the old city. Fortunately Oceania provided shuttles. My goal at this stop was to find a restaurant that served good Pasteles. One was recommended by just about everyone, but sor some reason it was closed Tuesday. So I went hoofing it to find another. Deaverdura restaurant was suggested, so I mead a beeline to their location. Very nice little restaurant, with excellent food (although I only had the Pasteles with rice). The restaurant was clean, good service and nice local ambiance.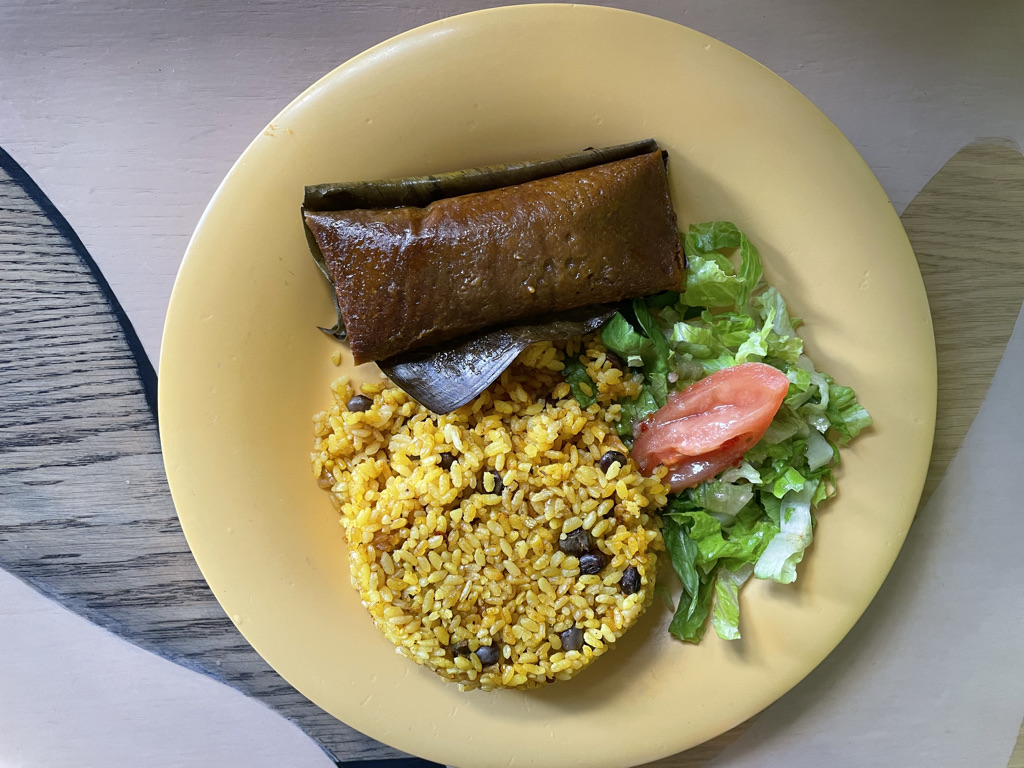 Pasteles is traditionally with rice, Arroz Gandules. The rice above had black beans interspersed, a great savory flavor that went very well with the Pastelle. A local Puerto Rican beer, Deloeste, went well with the rice and Pasteles. Pasteles are similar to tamales however, the dough is made from root vegetables and plantains. Pork, beef and chicken are used as a filling, the one in the picture was chicken. These are wrapped oin banana leaves, tied with twine and then boiled or steamed.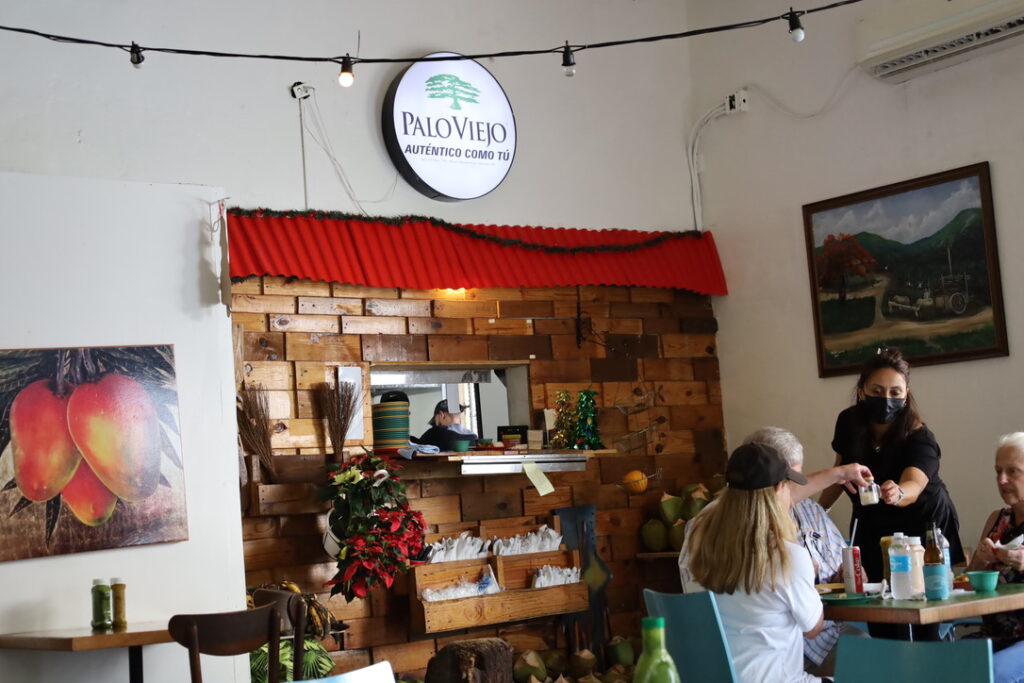 The old town section of San Juan has, amazingly, lots of hills. The streets are very narrow, since the city was bulit hundreds of years ago.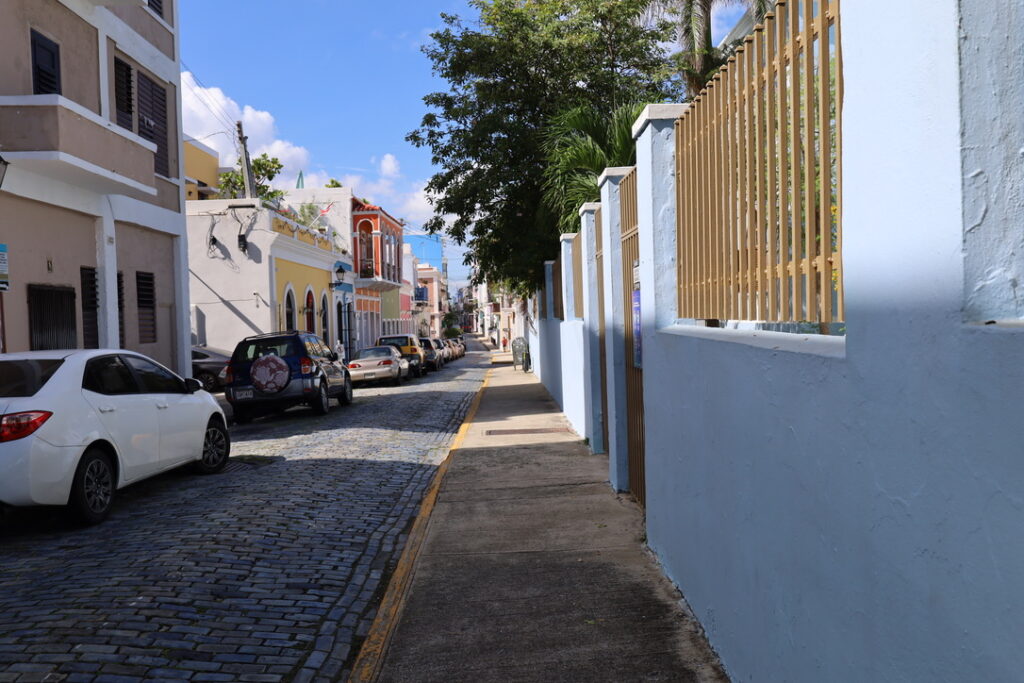 The restaurants a nestled amongst the homes on these streets, and just pop up without fanfare. I had plannedon going to El Jibareto, which was highly rated and had Pastesles. However, Deaverdura offered a great lunch as I outoined above.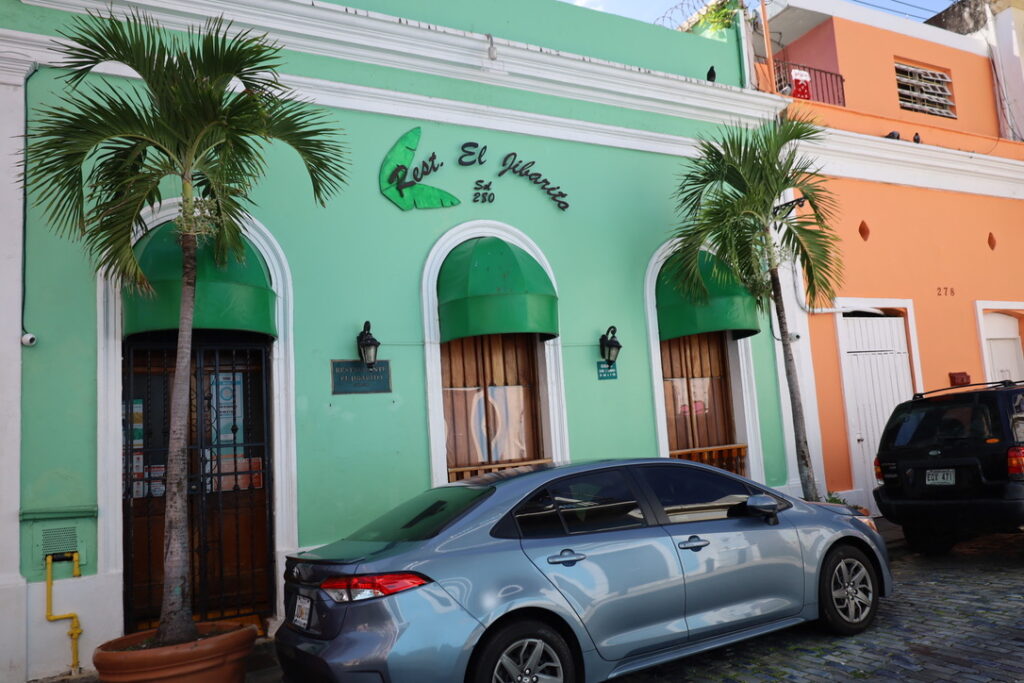 So after a goodly walk, a great lunch and a cold beer, I was ready to head back to the Ship. I have been to San Juan before, so many of the tourist sites I had seen before.