This is a unique Laotian dish that literally means "corn wrapped in husks".  This is similar to the Guanimos recipe, also in this volume.  However, this is a world away from the Caribbean, Central and South America.  One of the major differences is the use of rice flour and glutinous rice in this recipe.  This dish is more of a desert but has been placed here since it is wrapped in corn and is not usually listed as a desert.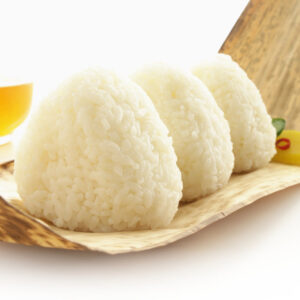 Salee Haw Kaab
Ingredients
2

cups

uncooked sticky (glutinous) rice

4

ears

corn

1.5-2

cups

shredded coconut

⅔

cup

honey

1

tsp

kosher salt

½

cup

rice flour
Instructions
Rinse the rice until the rinse is clear.

Dehusk the corn and setaside the inner husks

Remove the silk and thencut the kernels from the cobs in a bowl

Same some full kernels fortexture and set aside

Place the drained rice in afood processor and pulse to a coarse consistency

Add the corn kernels (but not the saved kernels for texture), scraped coconut and pulse until the consistency is similar to cornmeal

Add the saves corn kernels

Place the corn husks on a flat surface

Add a spoonful of the corn mixture, fold over the husk and sides

Arrange the packets in a bamboo steamer. Steam for 40-45 minutes.

Serve with drizzled honey and sprinkled crushed pistachios over the top of the dish.