The Bleubird Studio is a Bed and Breakfast, format for local chefs, art exhibit and yoga studio: All of this in Georgetown Kentucky. Not to mention the interesting design of the building and it's color, what else, blue.
The Bleubird Studio in Georgetown Kentucky brought in photographic art from Lana Yeary and John Snell. A number of pictures were exhibited, horses, landscapes and even impressionistic photos. This drew about 50 people through the evening, all of which enjoyed not only the photographs but also Proseco and appetizers.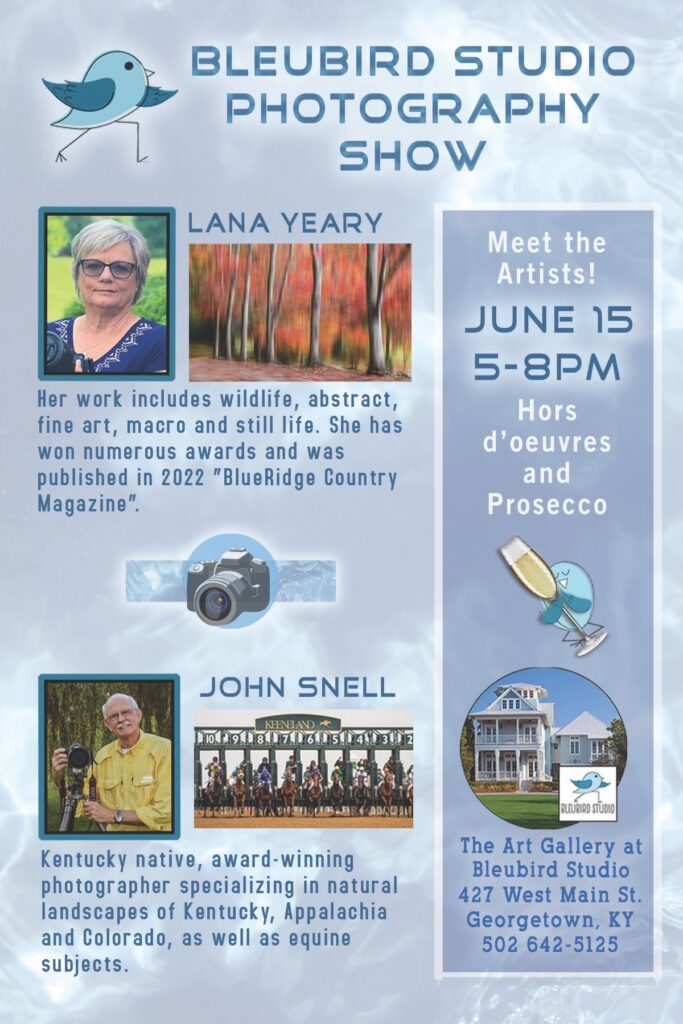 I had the opportunity to provid a wrapped dish for this exhibit. I made Fried Cambodian Spring Rolls, cut them in half and placed them in teardrop plastic cups. The garnish consisted of a Chinese Chive bulb, Enoki mushrooms and a leaf of cilantro. Since I cut the rolls in half I was able to provide about 75 cups. When I left the event there were only 4 left, and received many kudos on the preparation. It was my first "event" and was a success, it was especially great since I met Amanda, with Graze with AK, see below.
The individual cups looked nice with the garnish and the rolls were delicious.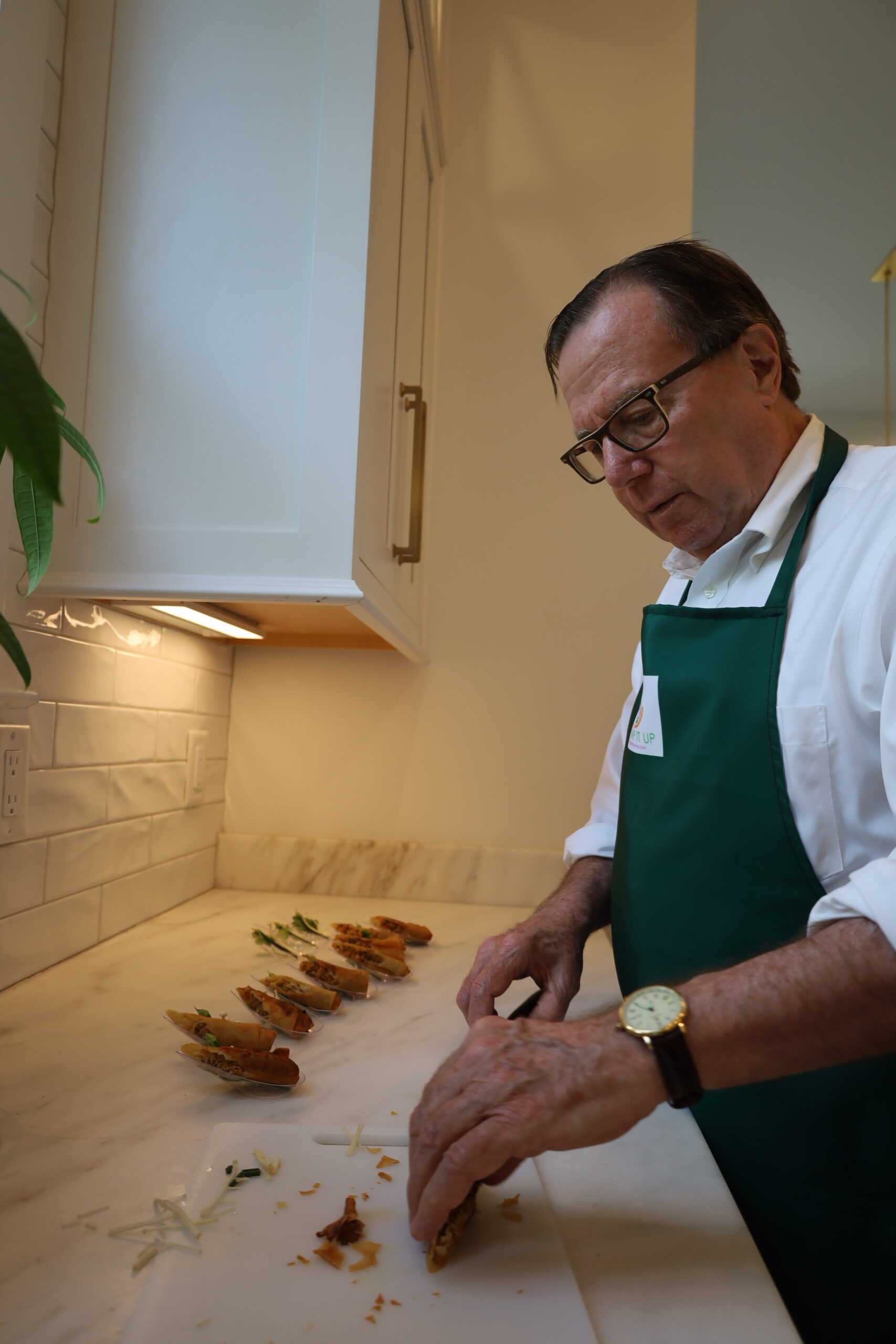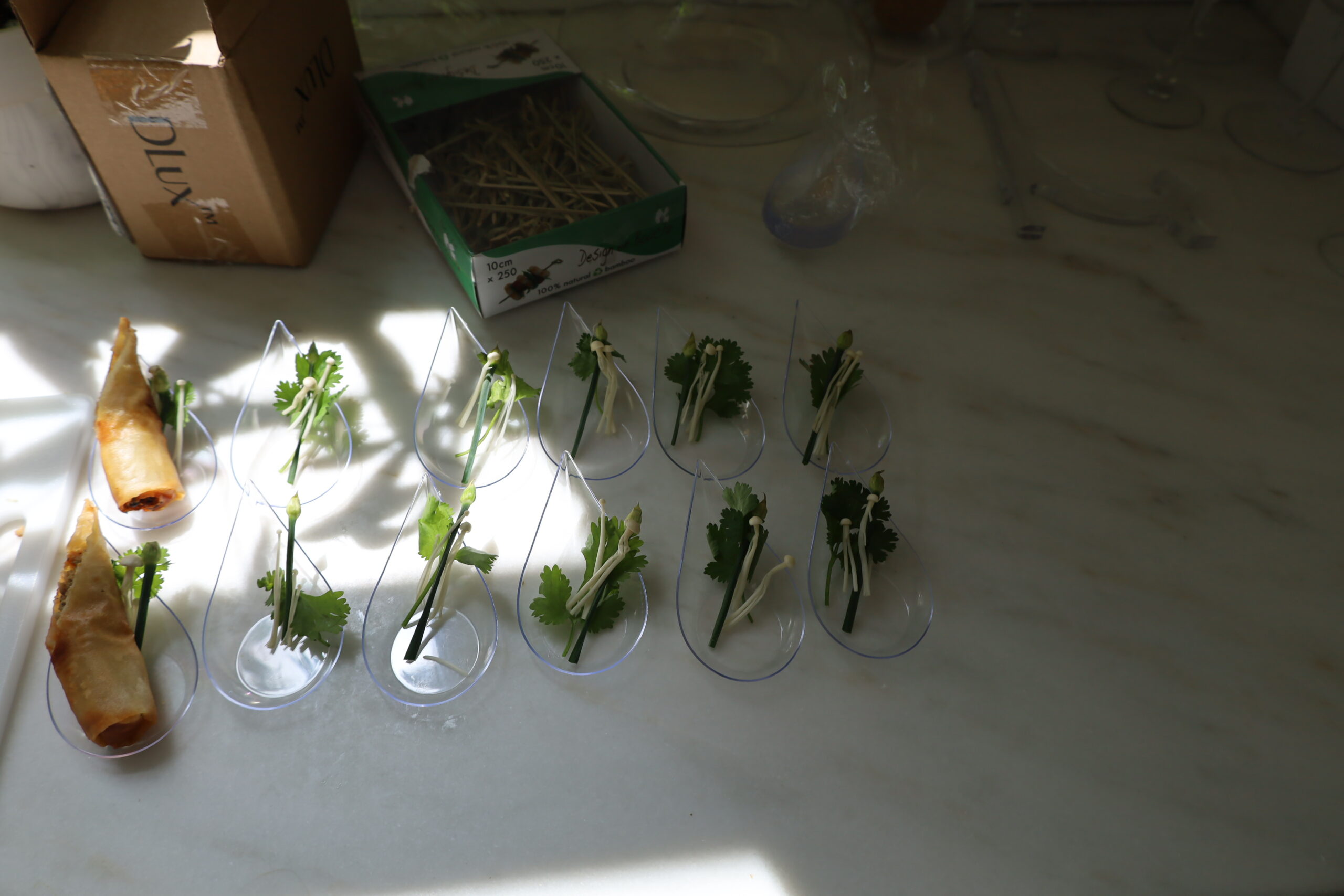 I had flyers announcing the upcoming Volume 1 of Wrap it Up, my book with 75 recipes, that will be available for Christmas. The final set up is shown below.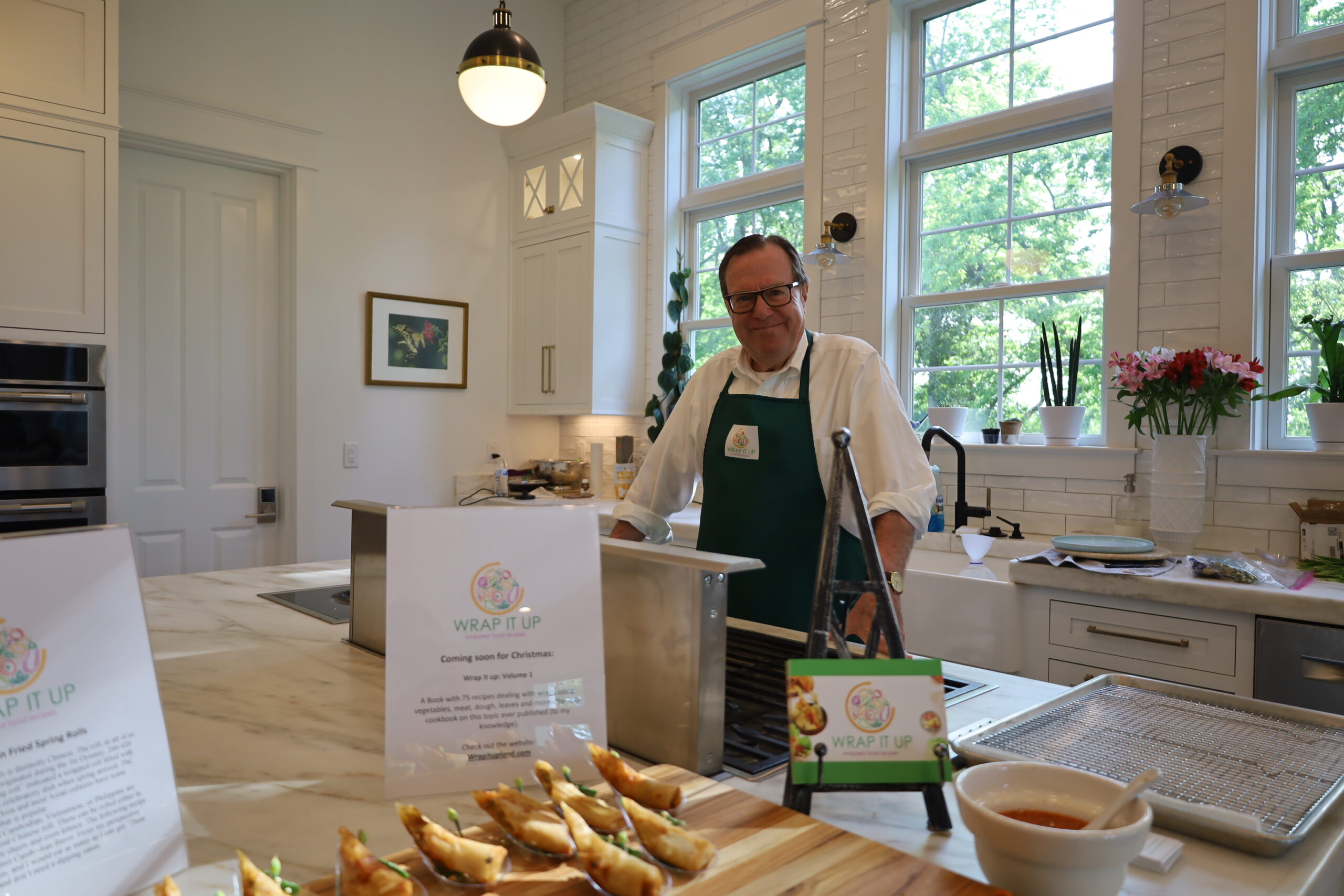 At the event was a very talented young woman, Amanda Katherine O'Neal and her friend. Amanda makes the most amazing charcuterie boards. She spent over 2 ½ hours preparing the one in the picture. Amanda's business is "Graze with AK" and I highly recommend her if you wish to have a successful event or party. Her contact can be made through her Facebook page, email (grazewithAK@gmail.com), phone (502 735-7006) or instagram (grazewithak22).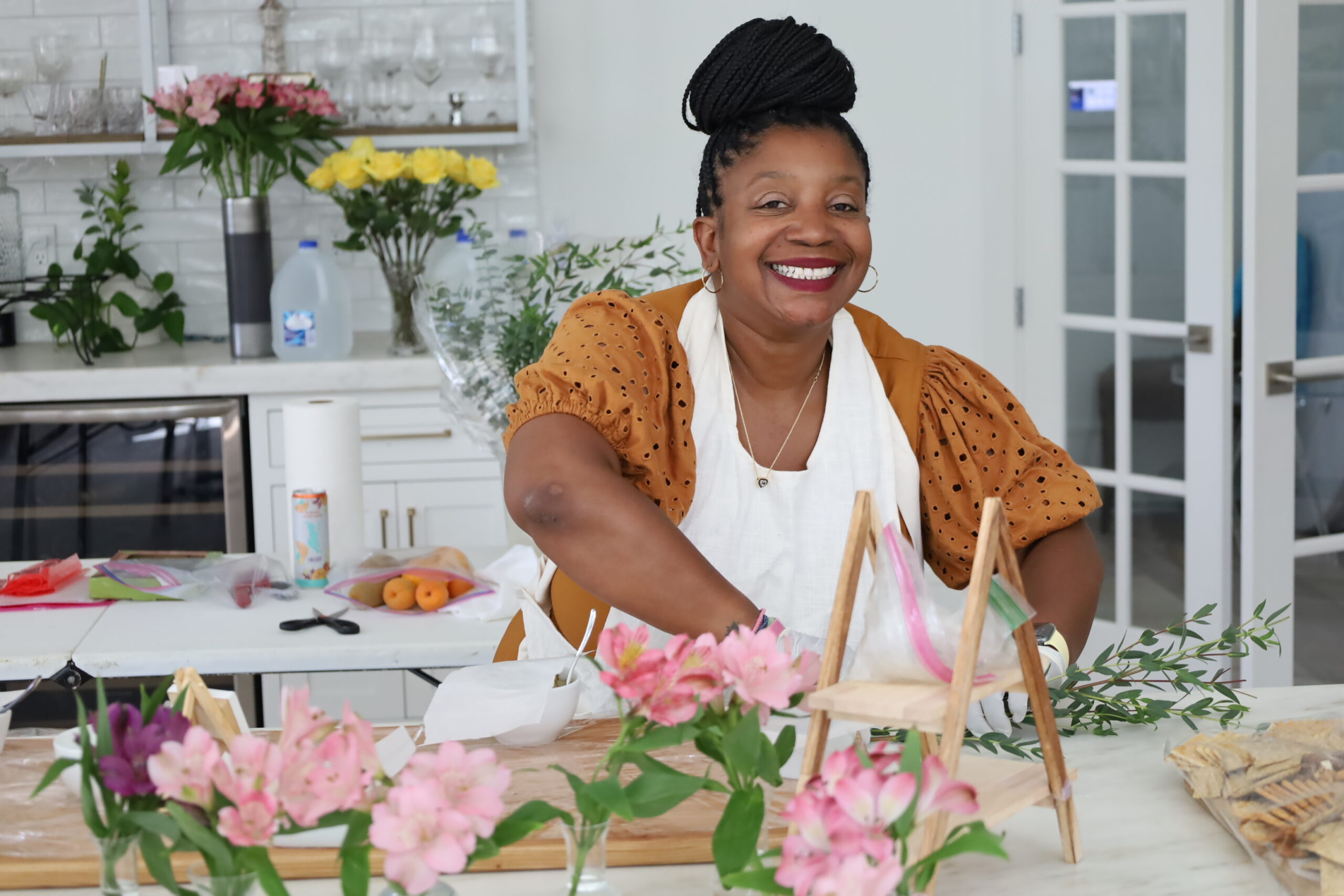 It was a great 3 hours, lots of good people, good food, good wine, great charcuterie and some good spring rolls.