These are a very interesting take on the tamale, nothing like what we are used to in the US. They are light and delicious.
Tamales are ubiquitous throughout Central and South America and found in other Latin countries such as Spain. They almost always contain corn, either fresh, or dried and ground corn. They were probably first made back in Mesoamerica earlier than 8000 BC and it is generally believed that the Aztecs were the first to make tamales. Hunters and warriors could carry them into the field. They were originally nestled in hot coals, but later steamed and even boiled. Almost every country in Central and South America has their own version of the Tamale. Over the centuries tamales have evolved into dishes distinct for a given country.
The following recipe is from Peru. This tamale is made from fresh corn kernels. These tamales are similar to Tamales Queso but are infused with cilantro and spinach and steamed in corn husks. You certainly could use banana leaves here as well. They are delicious, especially with the addition of the Salsa Criolla.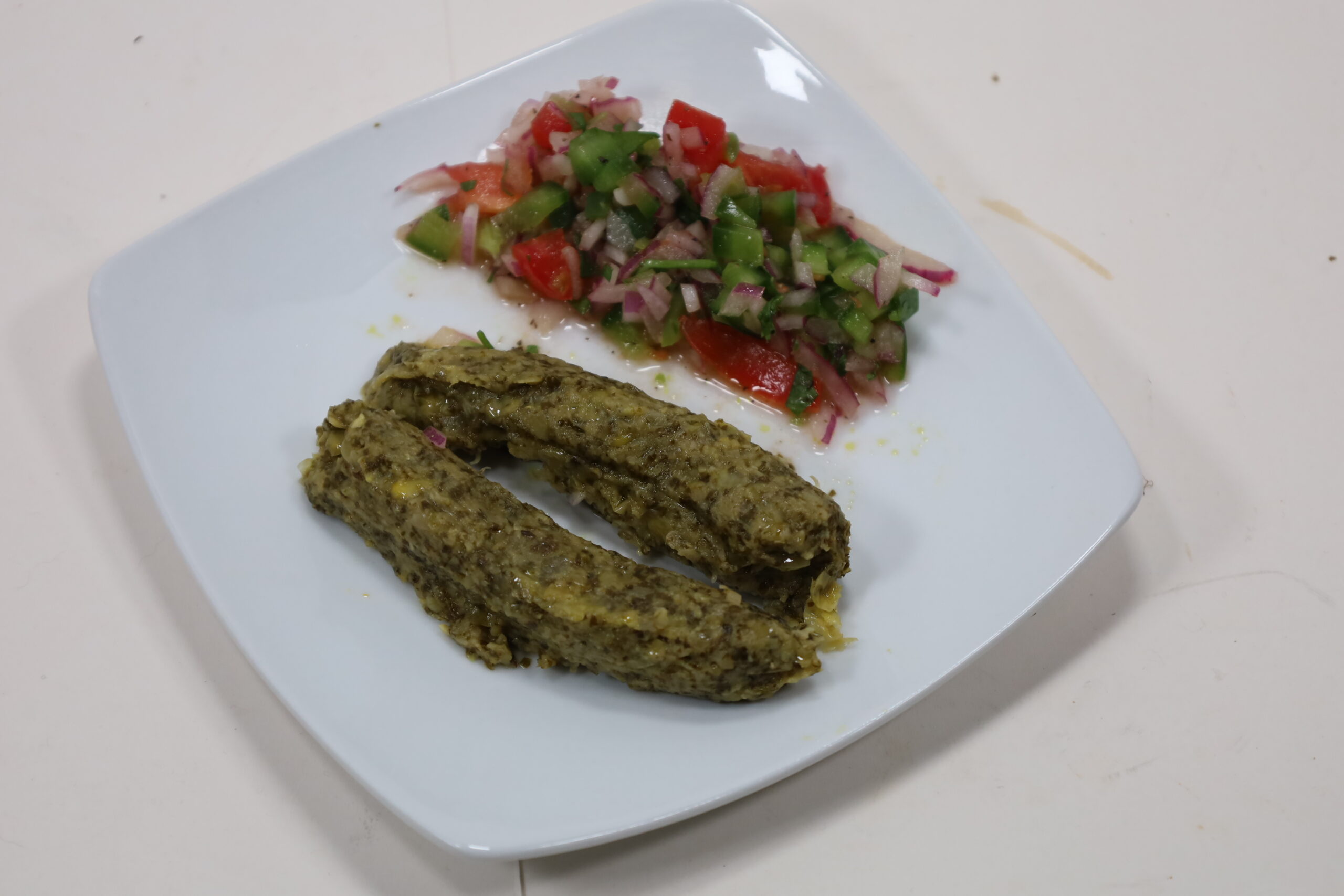 Tamalitos Verdes
A Peruvian tamale made with fresh corn kernels, cilantro and spinach.
Ingredients
Tamale Dough
16

Fresh Corn kernels. (3-4 ears of corn or 2 cups of kernals)

1

Cup

Fresh cilantro leaves roughly chopped

½

Cup

Fresh spinach roughly chpped

¼

White onion finely diced

1-3

TBPS

aji Amarillo chili paste

1

Garlic clove minced

4-5

tsp

Honey (to taste)

1

tsp

Sea Salt

1

tsp

Freshly ground black pepper

2

tsp

Cornstarch
Instructions
Tamale Dough
In a food processor bowl add the corn, cilantro and spinach. Add water 1 TBPS at a time and blend. The mixture should be thick, but well blended and smooth.

In a saute pan add the EVOO over medium to medium low heat. Add the onions and cook until transparent and fragrant.

Add the aji Amarillo chili paste and garlic. Saute until fragrant. Stir continuously.

Add the corn nixture and honey. Add the honey by the TBPS and taste. Sweeten to your taste.

Saute the mixture until the corn cooks about 20-30 minutes. Stir continuously. This will thicken and can burn, so watch and stir frequently.

Once thickened, add the salt and pepper. You can add by ½ teaspoons and taste until it meets your taste. I have found 1 tsp works well for my taste.

When cooled add the corn starch and mix well. Set aside.
Tamale Assembly
Dip the corn husks in hot water, which helps make them more pliable. Dip for 30-60 seconds.

Place 2-3 corn husks overlapping on a flat clean counter. Add 1-2 TBPS of the dough.

Roll the husks into a tube and tie the ends with cotton twine (see picture).

Place in the steamer for 45-60 minutes. Check them after 30 minutes. They should be firmer to the touch.