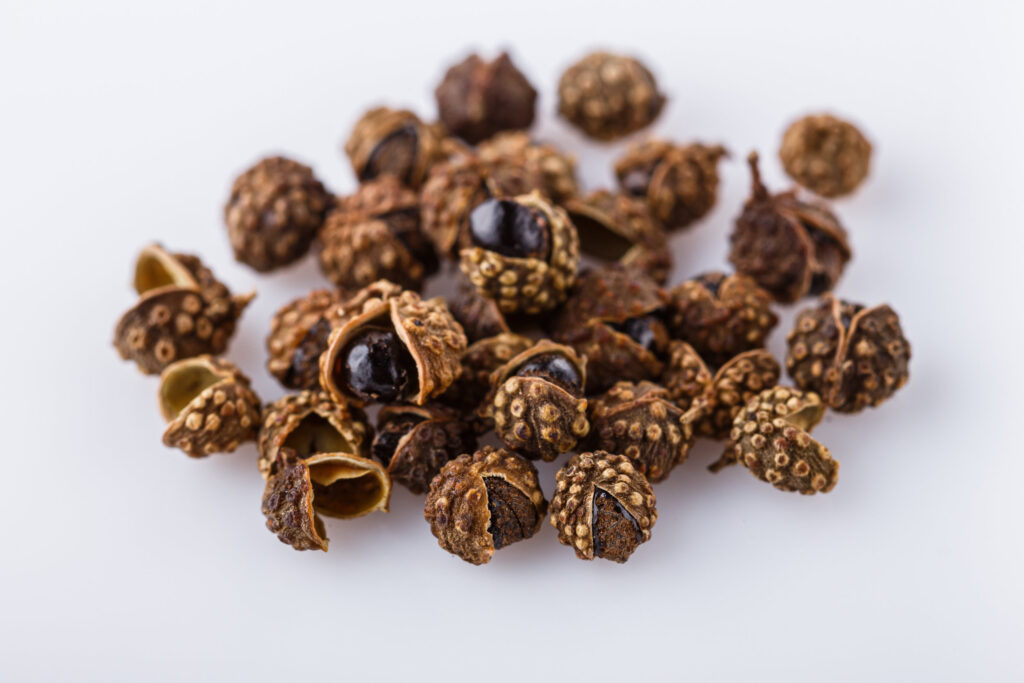 How to Prepare and grind Sichuan Peppercorns
Sichuan peppercorns are a wonderful spice. A bit of heat, a bit of pepper, a bit of licorice, just heaven in a dish!! These can be added directly to oil, and then removed, giving the oil a wonderful and complex taste for further cooking. Or they can be ground and placed in a dish. If they are ground, they need to be prepared prior to adding them to any dish. Just taking the pepper corns out of package, grinding them and placing them into the dish will result in a gritty taste and mouth feel. The following recipe describes how to prepare this wonderful spice.
Ingredients
¼

cup

Sichuan peppercorns
Instructions
Pour the peppercorns out into a wide bowl and examine all the seeds. Discard any that are black or those that look of poor quality.

Place a dry small fry pan on low heat and toast the seeds until they are fragrant.

Let the seeds cool completely, then transfer the seeds to a spice grinder.

Grind until finely ground.

There will be chaf so shift the grind through a fine sieve. Discard the chaff and place the finely ground spice in a small airtight plastic bag or screw topped spice bottle.