Home-made French Onion Dip is well worth the effort.  It is delicious and will work with home-made potato chips, vegetable sticks, baguette, or other chips.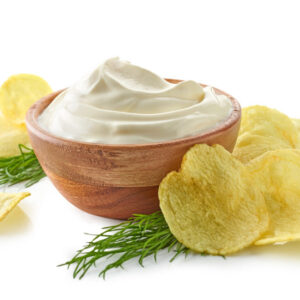 Home-made French Onion Dip
Ingredients
2

tbsp

Extra Virgin Olive Oil

2

Medium Vidalia Onions, finely chopped

2

Garlic cloves, minced

3-4

Springs of Thyme, use fresh if possible

1

cup

Sour Cream

2-4

oz

Cream Cheese, room temperature

1

small

Shallot, finely chopped

¼

cup

Chives, finely chopped

1

tsp

Worchester Sauce, to taste

1

dash

Honey, to taste

Salt & Pepper, to taste
Instructions
Heat oil in skillet and cook onions, garlic and thyme sprigs until onion is deep golden brown, about 30+ minutes.

Watch carefully as burning the onions ruins the recipe.  Stir frequently.

Mix the onions/garlic, shallot, chives, lemon juice, Worchester sauce, honey, salt and pepper. 

Let sit for at least 30 minutes, better yet for a few hours, in the refrigerator for the flavors to meld.

Use with your favorite dipping chips … such as prefer potato chips.