Recently we had schedule a tailgate on the Hill (see "A Tailgate at Keeneland" on this site) the last day of the fall Keeneland races. Unfortunately the weather didn't cooperate. Being on the Hill, would have been a wet, muddy slog .. so we choose to do our "tailgate" indoors. Everyone brought a dish, and we had enough food for twice the people. We had a great time.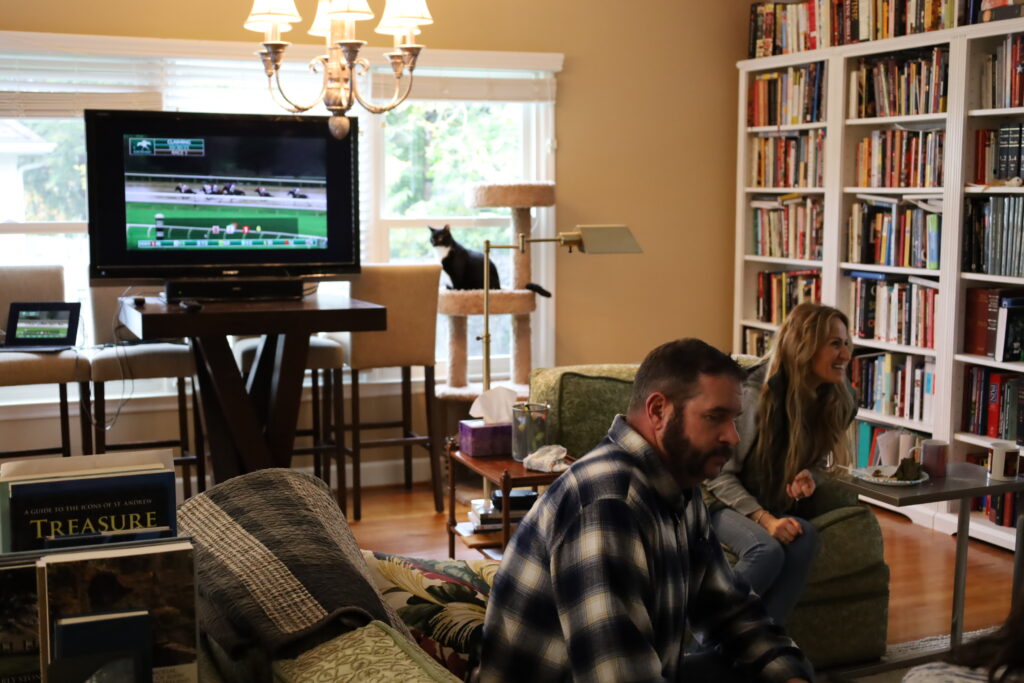 You can see the race track in the background rerunning the previous race. Of course there only seems to be one interested person near the TV.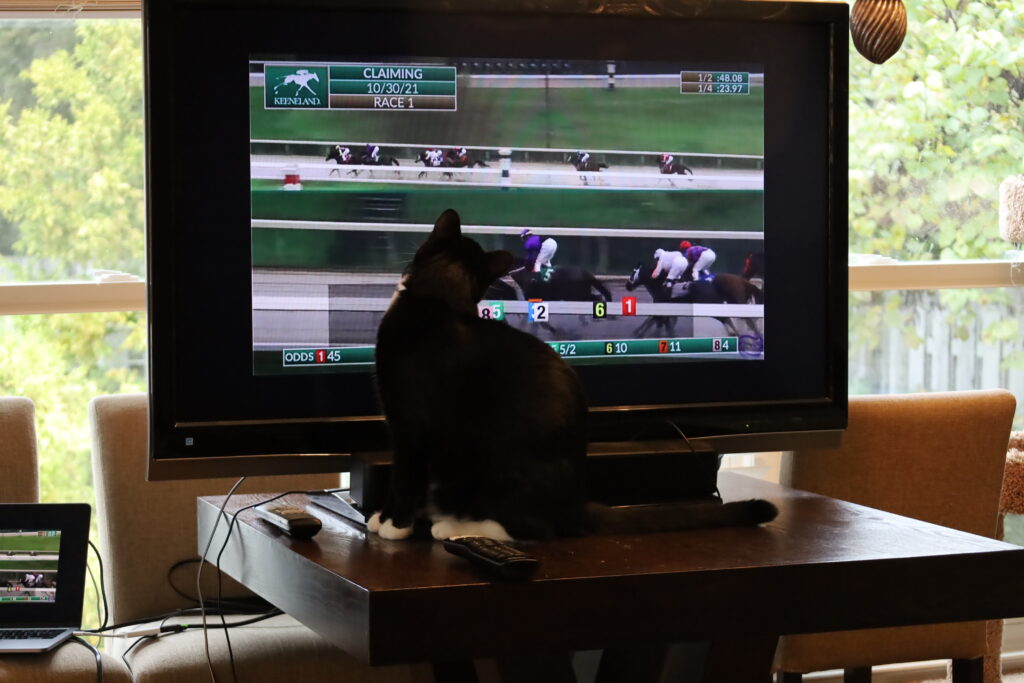 And here he is … 🙂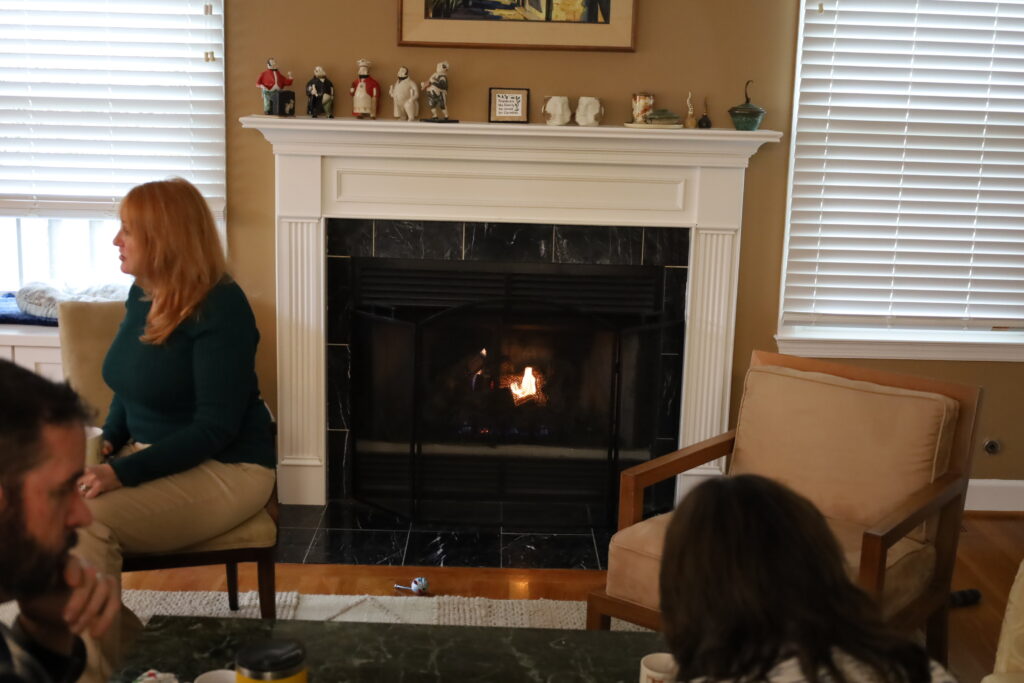 A fireplace seems so much more friendly than a wet cold field …
The food was a mix of various traditional sandwiches and banana leaf wrapped goodies. The picture below shows 3 such packets. The one at the top of the plate is Luwonbo a beef dish that includes smoked fish and peanuts. This is shaped in a square packet, steamed and eaten. The long party favor shaped packets on the righ is a Vietnamese dish of glutinous rice and bananas. The addition of rum, greatly adds to this dish which makes a good desert. The long party favor piece on the left is a chicken and coconut rice from Java. Again both of these are steamed and then served. These three banana leaf packet recipes will all be in the first volume of the book series. There were a few of these packets left and all the guests took packets home.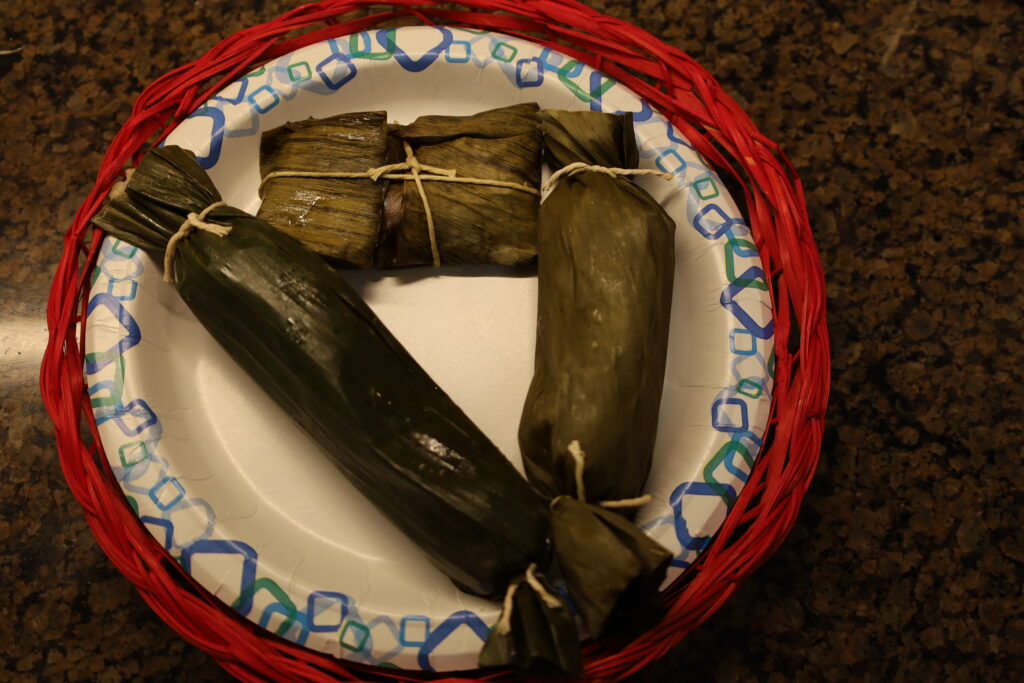 We had lots of other food as well. Great sandwiches, a charcuterie board, breads and small single serving pies.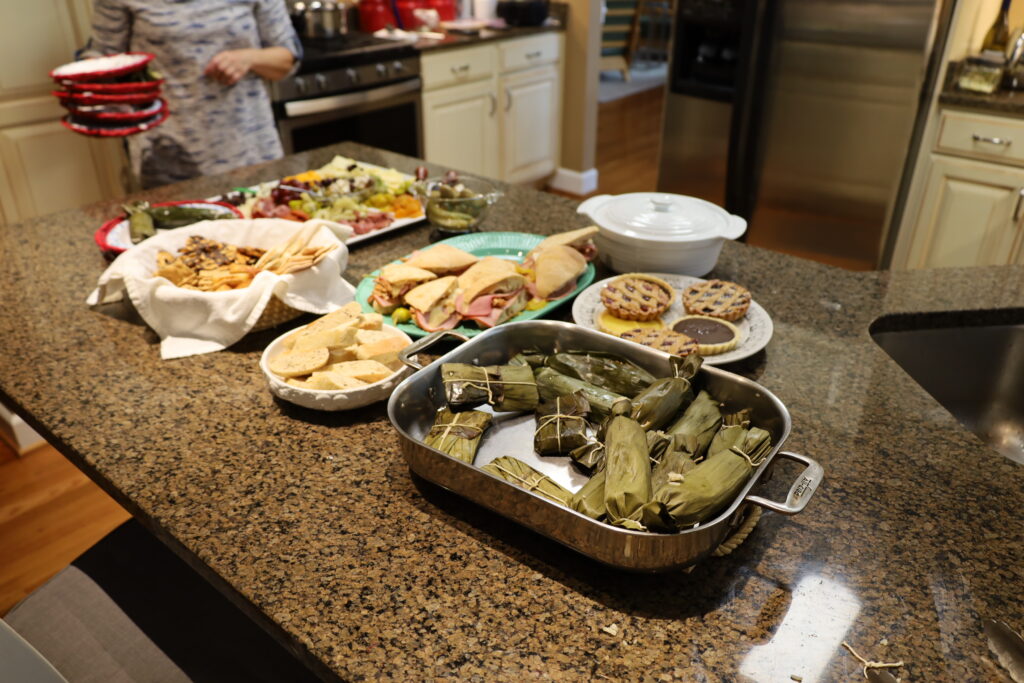 One couple brought a Romanian desert of a Turkish delight wrapped and baked in dough.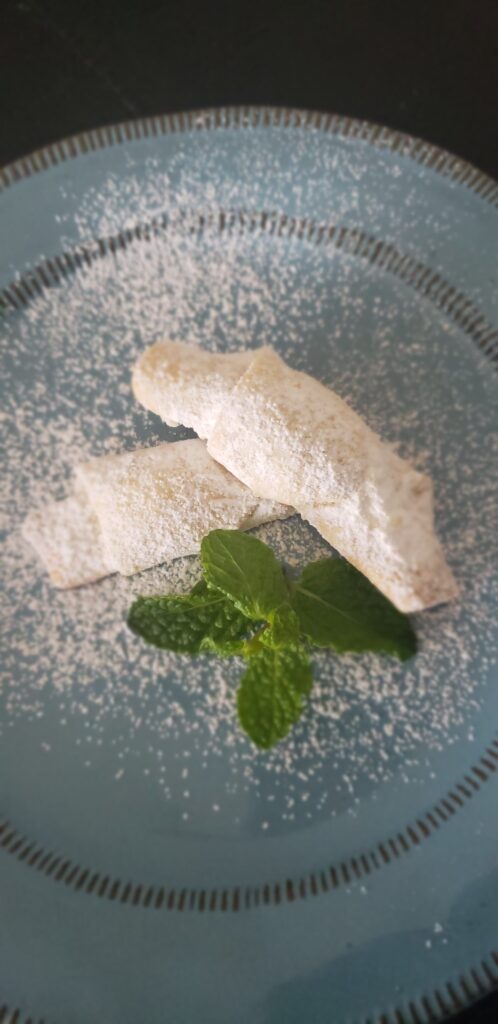 So there are Multiple ways to have a Tailgate, even indoors. We are hoping to go back to the Hill in the spring, so we all have a half year to plan for all those great Tailgates we will have in the Spring!