There were 8 of us on this beautiful 28th day of October. We had tickets for Keeneland, and did our very first Keeneland Tailgate early that day. We had 4 cars back to back, and loads of great food. In the picture above and below, my sister is in the middle, note the hat! In addition we met a wonderful couple who were visiting from up North and who joined us. They actually ended up sitting very close to us in the stands as well.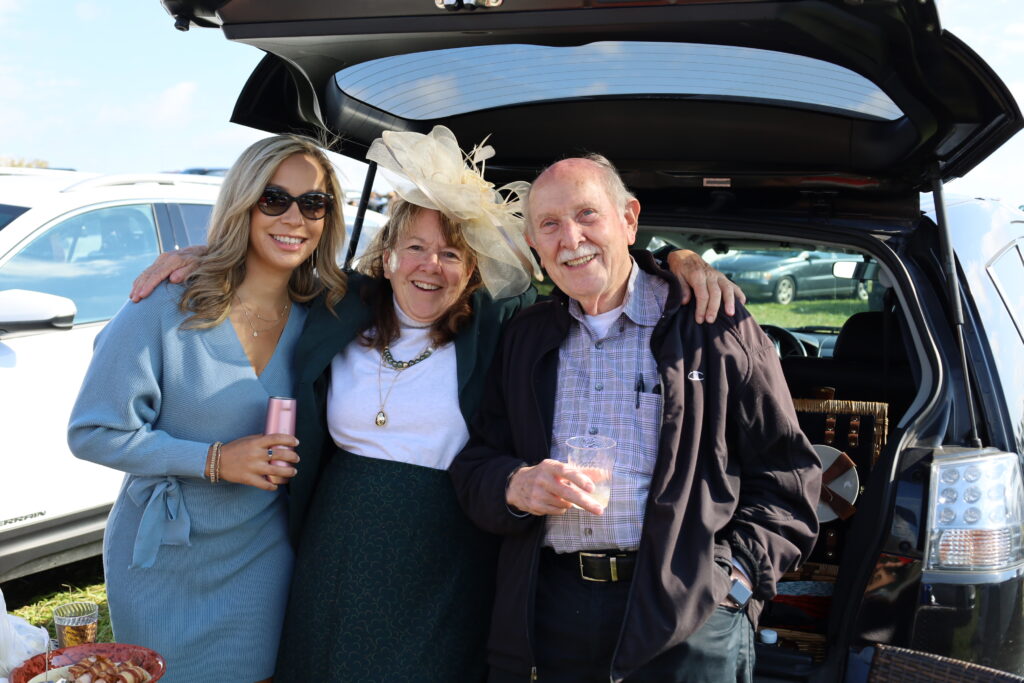 Below is one of the races from our seats at Keeneland, you can see what a beautiful day we enjoyed. We had planned on a second tailgate on the 30th, however the weather was horid, see the Post on "Tailgating Inside?" and our post on Tailgating at Keeneland. However, this day it was just beautiful, a perfect Tailgate day and perfect race day!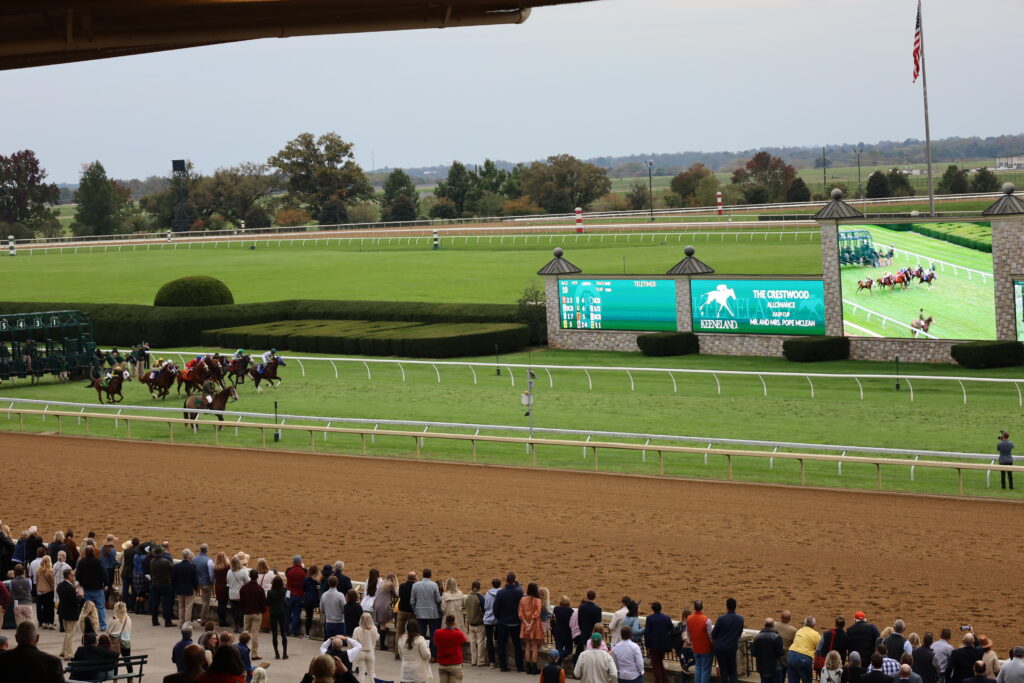 There was an abundance of food for us to share. I was able to provide some wrapped goodies. On the far left, are the Triple Crown Chicken rolls and the Secretariat Apple Nut and Cheese Tartlets, in the middle are the Bacon Cannolis. As you can see I am using a classic Cannoli mold. There are narrower ones that I think would make this dish even better. No question the salty bacon, the cheesey taste of the ricotta and marscapone, with the sweetness of the cinnamon and sugar made this desert just heaven. The recipes for all these is on this website. 
We also had Ante Post Bet Chicken Tenders, again the recipe is on this website. This dish has a marinade that is very spicy. Initially I thought the chicken would be too spicy, but when I tasted them, they were delicious. The heat from the jalapenos in the marinade was greatly decreased. So much so that my sister, who doesn't like hot spice, loved the tenders. So I suggest you try this great appetizer and Tailgate food!