In the US Crepes are thought purely French, and of course French crepes are delicious. The Classic French Crepe Suzette used to be a popular formal desert, though less commoon now. Everyone seems to know about "crepes" – or do they? However, crepes are legion throughout the world. Crepes are made throughout Europe, Eastern Europe, the Middle East, South America, Africa, India, China, Indonesia and even in the Philippines. In the United States we make pancakes which is a type of crepe. Differences between all these lie in thickness, and batter composition. Fillings vary as well from savory to sweet, and everything inbetween.
French crepes can be both sweet or savory and the batter is different depending on filling. The sweet French crepe is usually made of all-purpose wheat flour, while the savory crepes are made with buckwheat flour or a mixture of buckwheat and all-purpose flour.
The French all-purpose flour crepes usually require a rest period once the batter is made, anywhere from 0 minutes to overnight in the refrigerator, depending on the author. Some recipes suggest that the batter needs to be cold with a rest period of 1-2 hours in the refrigerator. Others suggest resting at room temperature for only 10-20 minutes. One suggested a minimum of "2 hours" while 12 hours was suggested as ideal. It has been suggested that the batter not be kept in the refrigerator for more than 24, at maximum of 48 hours.
A food scientist suggests that longer soaking will thicken the batter as the particles of flour soak up the moisture over time. This allows for a more even, thorough and quicker cooking, resulting in a finer texture. In my research I have not found that prolonging a rest period makes any difference in taste. However, the crepes did seem to cook evener, quicker and better with a rest period. If the batter is rested adding a bit more water or milk just before cooking may be necessary to thin the batter enough to cook proper crepes.
When it comes to French crepes, Jacques Pepin and Julia Childs suggest a rest period of 2 hours or up to overnight. Personally, I would go with Jacques and Julia, so I rest my French batter for 2 hours, then cook them.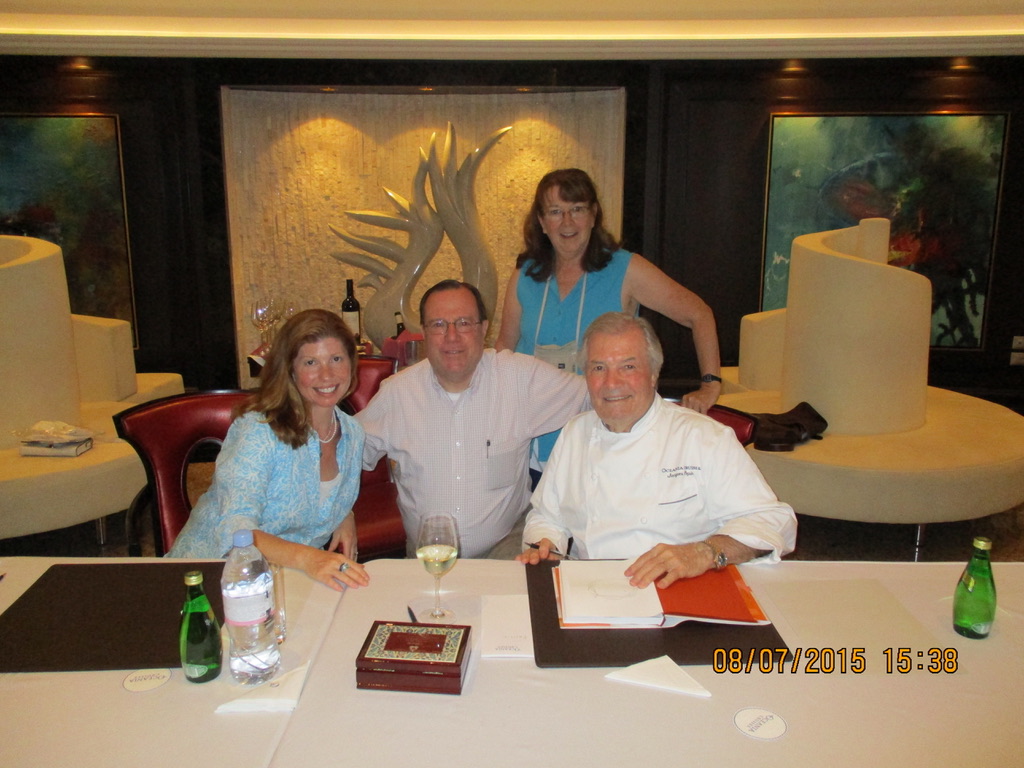 Pure Buckwheat crepes are without gluten, and do not require the resting period suggested for the all-purpose flour crepes. However, they are very delicate, which is why they are not flipped when cooked and must be handled with care and patience. Adding all-purpose flour gives the necessary gluten for these crepes to hold together. They can then be flipped and rolled. So there are two ways to make these Buckwheat crepes.
For the classic Galette Bretonne 100%v buckwheat crepe the fragility of the batter makes flipping them almost impossible. So these are best cooked on one side, a filling added and then the sides are folded up towards the center of the Galette. Adding all-purpose flour along with the buckwheat flour maintains the Buckwheat flavor, but allows for a much more firm crepe. These are easier to flip and toll (see my blog on Savory French Crepes).
Recipes from Europe and Eastern Europe have similar ingredients, eggs, wheat flour, and milk. Some Eastern European recipes also add sparkling water to enhance, it is said, both the flavor and cooking process. However, these batters don't specify resting. Further in Eastern Europe the batters are not different for sweet or savory fillings. Fillings can be very simple, cottage cheese and chives in Romania or very complex such as the Hungarian Gundel crepe which can include walnuts, raisins, orange zest, other fruits and jams, and rum and covered with a chocolate sauce.
In India crepes can be made from rice flour or dal. The Chinese make crepes with mung bean flour for Peking Duck and Mu Shu dishes and they also use both rice and wheat flour for certain crepes. Other crepes are made from Tapioca flour, such as the Brazilian Crepe. The variety around the world is enough for a full book volume (current books on crepes focus on the classic French crepe).
Crepe recipes planned for inclusion in my web site as it builds:
French Sweet Crepe with sweet filling.
French Savory Crepe with savory rolled filling.
French galette bretonne classic crepe.
Romanian Clătite with typical savory filling
Indonesian Crispy Apam Balik sweet crepe (see picture below)
Polish Jewish Savory Blintz with Cheese (see picture below)
Chinese crepe
Brazilian crepes (see picture below)
Others