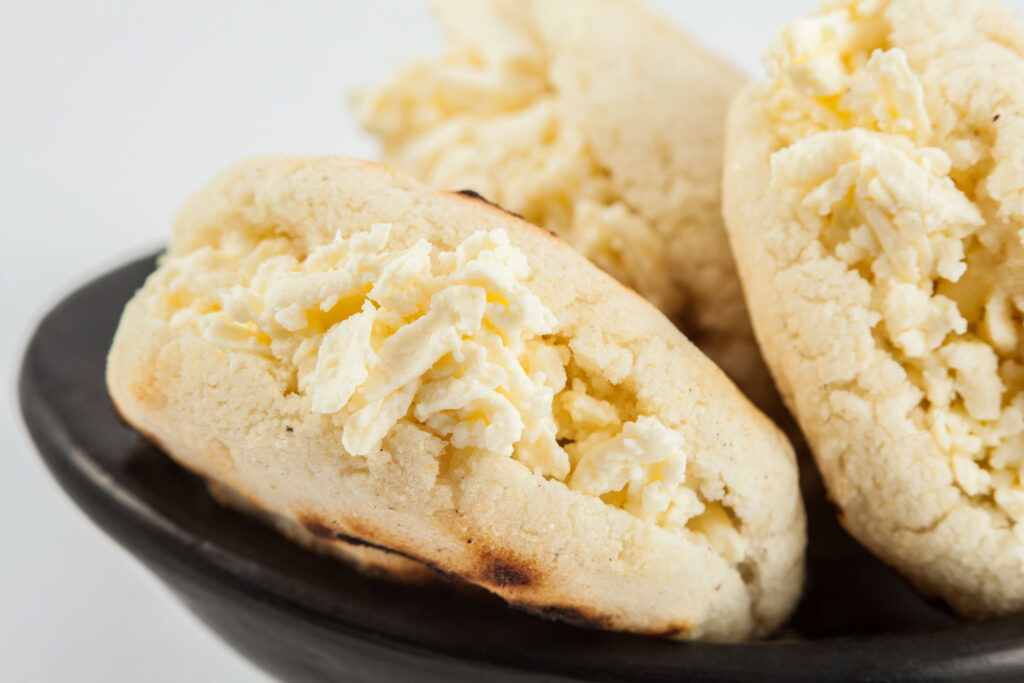 This recipe is a take on the classic Columbian Arepas and Cheese.  The classic recipe uses a bland cheese, and I prefer something with more flavor, which is why I suggest Emmenthaler or the other cheeses, such as Parmesan Reggiano (probably my most favorite cheese in the world).  If you prefer a less strong cheese flavor, use a simple Monterey Jack cheese. This recipe will be found in the first volume of the book series.
Arepas Stuffed with Cheese
Arepas are stuffed corn cakes, frequently stuffed with cheese but also with multiple other ingredients.
Ingredients
8

Plain Arepas fried

See the recipe on this site

¾

cup

Emmethaler, Jarlsberg or similar cheese shredded

¼

cup

Parmesan Reggiano cheese finely grated.

Cooking Spray such as PAM
Instructions
When the arepas have been fried, see Arepas-Plain, cut them in half or open them up as you would a pocket.

Mix the two cheeses in a bowl.

Fill the Arepas with the cheeses.

Spray a saute pan with the PAM cooking spray.

Re-Fry with the cheese mixture. Fry on low until the cheese melts.